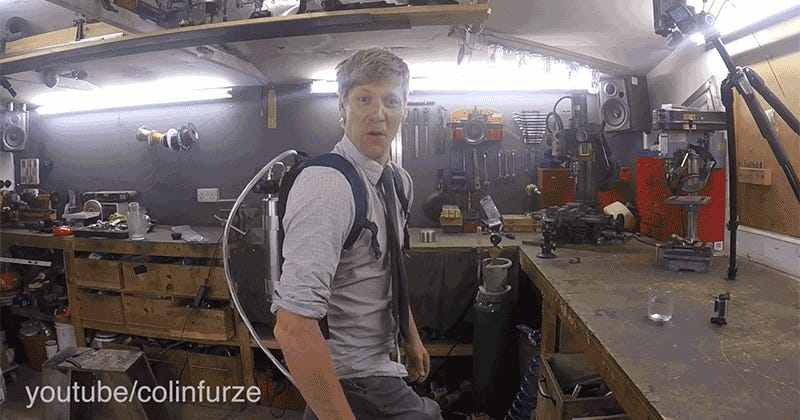 For some reason every superpower has to come with a downside. The X-Men, for example, are rejected from society for being mutants. But why can't it just be win-win? It turns out it can, you just need to be a mad scientist like Colin Furze, and build your superpowers yourself.
Today, we rediscovered that people are willing to go to extreme lengths to gain mutant-like abilities. Are you one of them?

All anyone ever wanted to talk about for the past few months has been Frozen. It's so fun! The songs are so good! We want to lip sync them! Disney Animation is better than Pixar now! And so on and so on. Was it really that good, guys? HISHE thinks it could have better. Or at least, different with this alternate ending…
Did your parents ever tell you you were special when you were growing up? If you answered "no," that's depressing and we're sorry. But if you answered "yes," we have some good news: they probably weren't lying! At least when it comes to who you are on the outside—you know, the stuff that really matters.
How far must we go for art? Judging by the work of taxidermist/artist Enrique Gomez de Molina, holy crap very far. For using a hodgepodge of endangered animals for his work, homeboy is facing five years in jail. Beat that, Picasso!