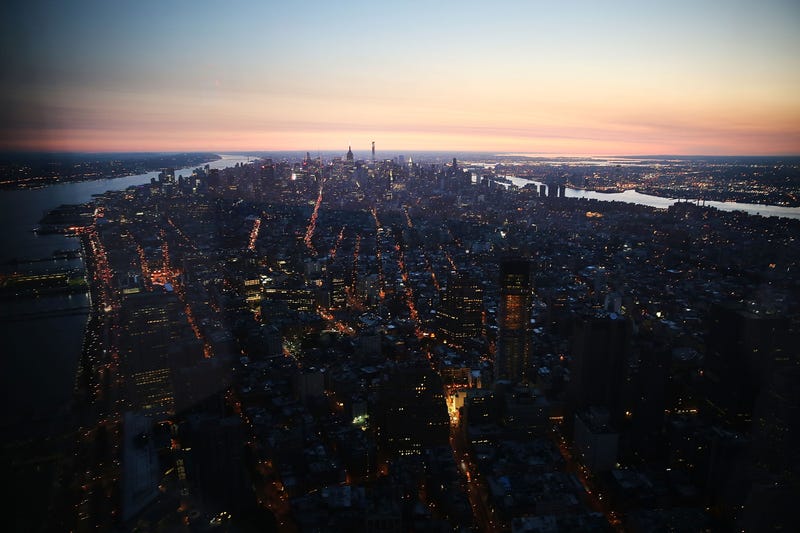 Thousands of visitors took photos from One World Trade Center's 100th floor Observatory in New York City this weekend when it opened to the public—but nothing can compare to these pictures of the observatory at dawn on the day it opened.

A week in the life of the TSA is already ridiculously productive. What about seven months? The TSA published a 2012 year to date report to reveal what the apocalypse year has brought through airport security and it's a doozy of bizarre weapons. Things like guns and bombs aren't enough anymore, the TSA finds grenade…
Remember when I told you the 802.11n spec wasn't final, even though you've prolly owned a wireless N router forever? It's final now. You can carry on with your life now (since you don't have to buy new stuff). Feel better? [Signal2Noise]
The guys at AppleInsider thought they would beat the system by pre-ordering the new AirPort Extreme with its supersonic N and other goodness the day of MacWorld. Turns out, it was quicker to just walk to an Apple Store and snag it in person than to wait for the mail guy. However, shipments to the stores have been…
In case you didn't notice, there's a little $2 bonus included with the new, non-conehead, draft 802.11n, 5x faster, 2x ranged, Airport Extreme. The highly controversial update that cost 499 pennies at first, then 199 pennies, then falsely zero pennies, then back to 199 pennies, is free if you buy the whole Setup.…
IEEE's 802.11n working group has given Draft 2.0 of the spec a thumbs up, sending it off to members for approval by the end of this month. The upshot is that once it's okayed by all members, work on Draft 3.0 starts in earnest, to be sent out for voting by June. As long as everything goes off without a hitch over the…
The headline says it all, folks. We don't know much about this multilingual WiFi AP except that it'll do every flavor of 802.11 that you can toss its way. Woot!