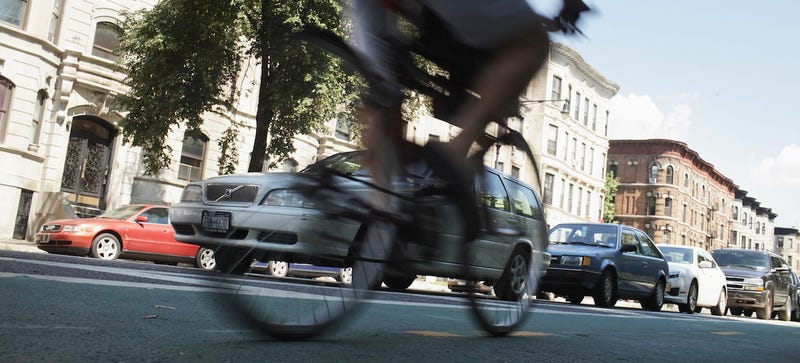 The battle against bike lanes has turned into an all-out culture war here in the U.S., with NIMBYs shrieking about ceding a few feet of precious asphalt while squawking about the apocalyptic congestion that change will bring. But here's a deep, data-driven investigation into the truth about bike lanes and traffic.
While data shows that overall happiness in your relationship fell 8 more points, there is still a 31 percent chance of makeup sex this Friday, depending on average energy levels after work and how proactive you're feeling (see chart). However, if you just order $18 of Chinese takeout like you did last weekend,…
When electoral clairvoyant Nate Silver, of FiveThirtyEight fame, goes to Google to discuss/plug his fancy new book, the collective IQ in the room probably matches the entire state of Rhode Island. So kick back, relax, and learn a little something from this hour-long smartypants chitchat.
Wow, this Nate Silver guy sure is something. His relentless statistical simulations called the election perfectly, like months before it even happened, and he stuck to his guns while right-wing pundits dismissed his models as voodoo from their televised mountaintops.
Nate Silver, stats wiz and predictor-extraordinaire, has set his mathematical mind on something a little sexier than the electoral college: sex. His findings? If you want to do that (sex), go out on a Wednesday. Why? Data explains!