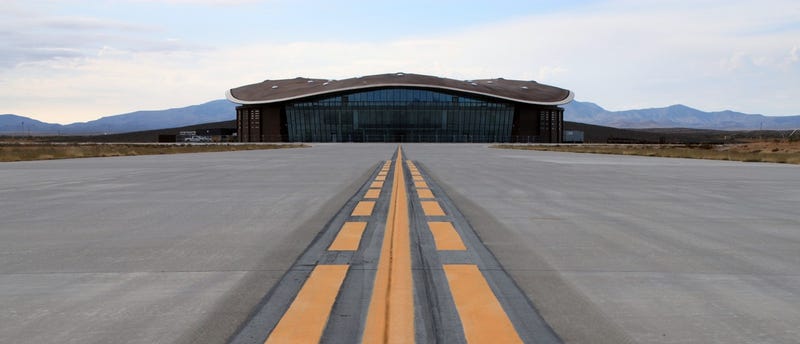 If you build it, the space tourists will come. That was the promise to the taxpayers of New Mexico back in 2009 when Spaceport America broke ground. Seven years and roughly $220 million later, New Mexico has little to show for it. And now the private space facility is asking for even more money.
Remember that story of how Atari buried a bunch of their games in a landfill, and how they were rediscovered last year? Now, some of the recovered cartridges have sold for over $100,000.
Wild West buffs, aspiring outlaws, and diehard Young Guns fans with $545,000 and the urge to live in Lincoln, New Mexico now have the chance to snap up a home that was once used as a hideout by Billy the Kid.
Clovis—a New Mexico town northeast of Roswell—has been devoured by The Tumbleweeddom. Resident Lee Cassidy said that "it looked like a herd of cows coming... the tumbleweeds were just rolling in here." And indeed they rolled, burying streets and homes under piles over 8 feet high. The scenes are surreal.
In 1995, New Mexico state senator Duncan Scott was getting aggravated by the number of psychologists and psychiatrists being used as expert witnesses in legal trials. To protest this perceived overuse of psychiatric professionals, Scott tacked the following protest amendment onto a bill:
Believe it or not, there's a company in New Mexico that has serious plans on the table to shoot this space tourist fishbowl into the sky by 2010. The design is a concept for now, but Armadillo Aerospace, with the blessing of the New Mexico government, hopes to build a working prototype by 2009. By 2010, the reusable…