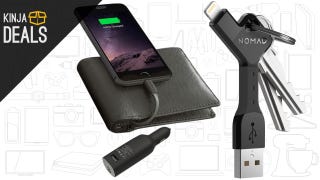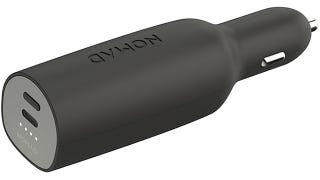 Now that many laptops and smartphones can be charged with the same USB Type-C cable, it makes sense to have those fancy new ports everywhere. And with Nomad's new Roadtrip, any vehicle with a 12-volt car socket can be modernized with a USB Type-C power source of its own.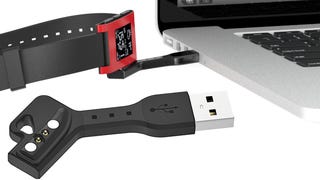 The Pebble smartwatch boasts vastly superior battery life to Apple's upcoming wearable, but that doesn't mean you still don't have to regularly keep it charged. So following up on its key-sized smartphone chargers, Nomad is introducing the tiny NomadKey Pebble that includes a magnetic connector for attaching to and…
Have you ever been in the woods and wondered, "Why isn't this place more like a spa?" Well, wonder no more, my adventurous friend. The Nomad Collapsible Hot Tub is here to save the day.
An insider tipped us off that the satellite provider is launching the elusive Nomad tomorrow. The device grabs content off your DirectTV DVR, transcodes it, and makes it available for download to your mobile device or PC.
External hard drives are wonderful for all our gigabytes of tasteful porn and legally downloaded media, but what happens when you drop one? Your data might die. You spent a long time hoarding that stuff! Give it a nice shield.
The NOMAD from Parrot is a hands-free Bluetooth device that has been in the works for years. It is a small, speakerphone Bluetooth device that would be great for the home, office and especially in the car. The NOMAD only weighs a few ounces and has 10-hour talk time battery life. Also included is voice recognition…