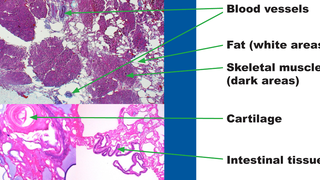 There is no nugget on a chicken. There are breasts, there are wings, there are thighs, there are drumsticks. But there are no nuggets. So what is the chicken nugget made of then?
For all the crap that chicken nuggets get, they're the delicious golden stars of McDonald's. The chewy meat is a perfect conduit for sauce and the crunchy exterior will almost always make you smile. And though you probably know it already (or came up with your own personal theory), all of McDonald's chicken nuggets…
It's a little sad that the shuttle program is coming to an end, but, on the bright side, we have no reason to fear human ingenuity is ending. Why? Just look at these syringe-pumped McNuggets. Our future is bright, humans.