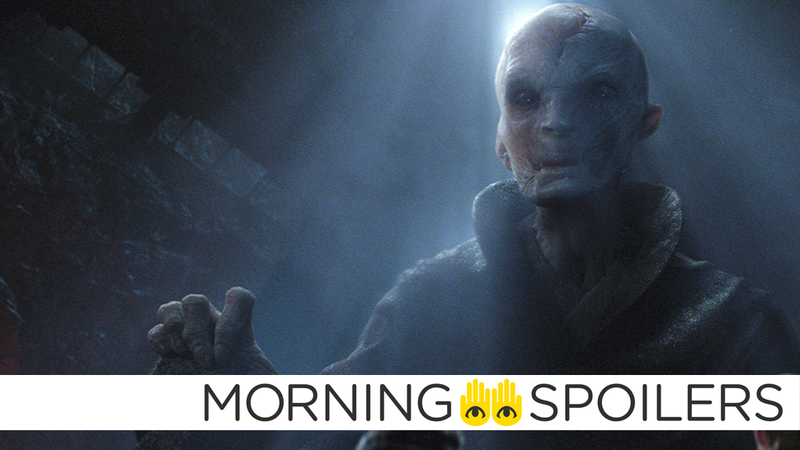 Infinity War's scriptwriters reveal how they'll balance the huge cast in the two movies. John Barrowman teases Doctor Who fans. Tim Burton offers an update on Beetlejuice 2. Plus, the Russo brothers sign up for another superhero series, and there are new pictures from Agents of SHIELD and Once Upon a Time's season…
Mark Millar adds another comic book movie adaptation to his collection. Legends of Tomorrow casts more heroes for season two. Les Moonves talks about the Star Trek TV show's release schedule. Kevin Smith will return to The Flash. Plus new images from X-Men Apocalypse, and Melissa McCarthy on Ghostbusters. Spoilers Now!
Zack Snyder teases Wonder Woman's role in Batman v Superman. Robert Downey Jr. calls Civil War his Iron Man 4. Steven Yeun says fans shouldn't expect The Walking Dead's Negan to repeat his comic book arc. Plus, getting superpets on Supergirl, Jeff Nichols on Midnight Special, and a look at Paul Reubens on Gotham.…
This year is full of great science fiction and fantasy TV series. Actually, 2016 is too full. Seriously, check out how long this list of new, returning and potentially premiering shows due out over the next 12 months is. When are we going to get a chance to leave the house and watch all those great movies, or read all…
Hello, my friends and potential food source. Spring is dawning here in the post-apocalypse, with its requisite rain showers, blooming flowers, and of course, the cannibal horselords of Old Sante Fe. Now who wants to talk about how incredibly awful that Joker variant cover of Batgirl #41 is? I sure do!