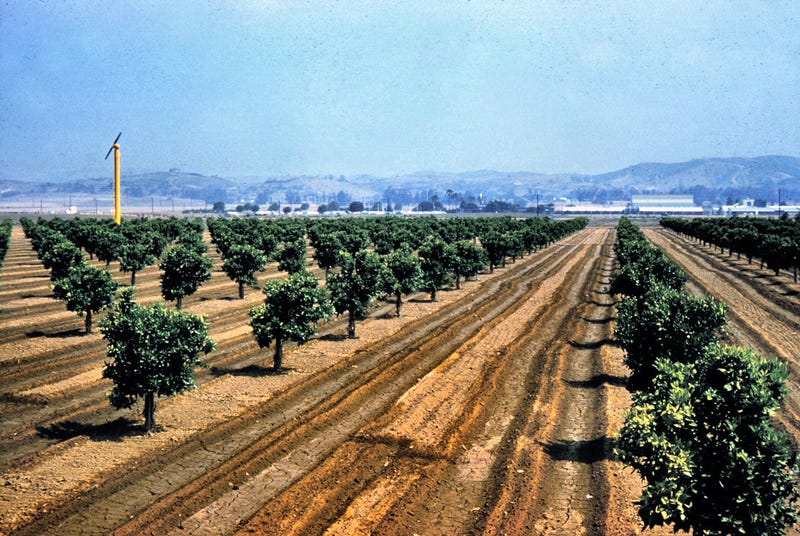 Orange County, California, hardly lives up to its name1 anymore. A few relict orchards may survive, but today the endless citrus groves that once clothed the county in green are only a memory.
Unplggd offers a great little how-to for anyone hates mosquitoes (read: everyone) and is sick of buying new candles and cans of spray. All you need is some orange peel and a spent plug-in repellent you might have lying around.
It's no secret that the energy stored in citrus fruits can generate an electrical current (a favorite demonstration of middle school science teachers). But what happens when you use 2500 oranges? You can power a neon billboard, apparently. [Mashable]
What do you get when you combine a great taste and an awesome name into a fruit that hasn't even been around for 40 years? You get the Dekopon. And according to the L.A. Times' David Karp, it's the best tasting citrus fruit he's ever had (he claims to have tried over 1000 citrus varieties).
We've all seen clocks running off foods like oranges and potatoes, but what kind of citrus power does it take to charge an iPhone? This ever-so-strange, ever-so-enchanting video reveals the answer. [Hacker News via Geek]
MTV's gaming blog, Multiplayer, strikes again, this time chatting up Nintendo's VP of Marketing, Perrin Kaplan. One of the questions tossed her way was about the creep of Apple comparisons post-Wii—white aesthetics, marketing, rapid hardware turnover and so on. She basically bats it down, aside from mutual love from…