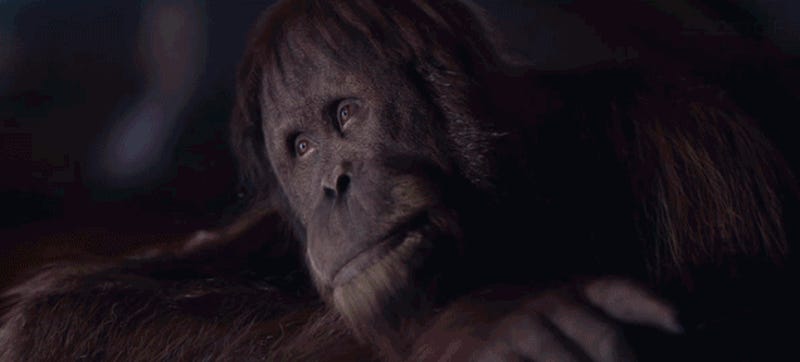 When I first saw this ad I spent a while scratching my head wondering how could they train an orangutan to do the stuff this one does. After digging a bit into it I learned that they didn't trained it at all. It was entirely made with CGI by The Mill, one of the best postproduction houses on the planet.
Orangutans aren't only threatened by palm oil plantations, it seems. In this photo a 14-year-old male orang gets some veterinary attention by staff at the Sumatran Orangutan Conservation Programme because he was shot with metal pellets from an air gun. Meanwhile, he gives the photographer his best honey badger face.
She's like the Ashton Kutcher of the ape world: An orangutan in the Vienna Zoo now has a Facebook fan page to showcase the photos she takes with a digital camera.