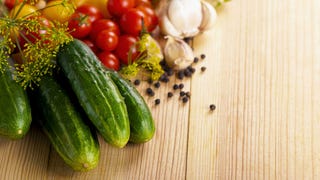 There's a chance we've been deluded by the marketing of organic food; a new study by Stanford University School of Medicine researchers have found that it might not actually be better for you.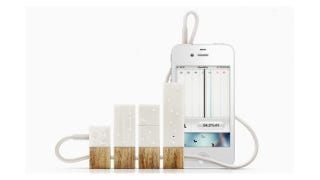 Radiation, Nitrates, and Humidity; oh my! The Lapka Personal Environmental Monitor will be hitting store shelves late this year with a $230 price tag. It will measure the amount of radiation and number of EMF fields penetrating your personal space, while tracking the amount of nitrates (residue from industrial…
Hate cables that run across your wall and look ridiculously ugly? If you are into the organic look, you should check out these Florafil cable covers from Tania da Cruz.
A Taiwanese professor by the name of Chungpin Hovering Liao has created what he believes is the world's first chlorophyll organic battery. Precisely how the battery works is a mystery, but the inventor claims that it can use any liquid (
even urine
) to generate a charge within 10 seconds. He also claims that the…
OLEDs are pretty much awesome, but the coolest application, the bendy one, is still tricky, because flexible plastic is more porous than stiff glass, and OLEDs get really upset when they come in contact with oxygen. Apparently, though, Sony and Germany's Max Planck Institute have cooked up a flexible and transparent…
Imagine, if you will, stripping a radio of all its buttons and dials and replacing them with a set of scales. Now imagine changing the station or frequency on this radio by placing rocks on specific areas of the scale. The more rocks you place, the higher the volume and so on. Yeah...its never gonna happen. The idea…
Organic transistors are appealing for their cheap manufacture and flexible materials. But often when cooling, misaligned molecules trap electrons that destroy the chips' bandwidth. A new breakthrough in organic, pentacene transistors has found that when these chips are left to sit in a vacuum, the material "self…
Indiana University researchers have found some sort of bacteria, C. crescentus, that secretes glue. Here's the story: This gross thing requires 70 newtons per square millimeter to remove from a glass pipette. That's equivalent to "five tons per square inch." It takes a mere 18-28 newtons per square millimeter to crack…
No, it's not painted green and it doesn't sell green muffins. This old-school bakery in NYC's East Village is green because of the way it's been overhauled, as completely safe for the environment. Now being dubbed the "Birdbath" Bakery, it was recently re-opened with only organic materials inside (including the food…