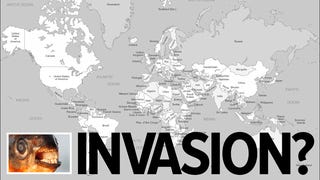 I hate pacus. Look at those bastards' teeth. They look like they have been retrofitted with four lines of human teeth, all ready to bite the testicles of any men swimming naked in a lake or river. Nobody is safe, my friends: The pacu was a native of the Amazon and Orinoco rivers, but now it's taking over the world.
The pacu has teeth that, according to experts, are "ideal for crushing." In the past, some men have had their testicles bitten off by pacus because, "their testicles sit nicely in their mouth." They're from South America, but fishermen just caught one between Denmark and Sweden, prompting this absurd—but…
Piranhas might have razor sharp teeth andthe ability to communicate but I'd rather have them feast on my body than this Pacu Fish. Why? Well, you see, the Pacu Fish has human-like teeth and loves to bite off testicles to ensure you die a slow, ball-less and bleed-full death. Ow.
The mouth of the pacu fish — gigantic, 60-pound cousin to the more well-known (but much smaller) piranha — demands respect. Its brawny jaws and nightmarish teeth, the bottom row of which resembles a full set of exceptionally pointy human canines, are designed for crushing and tearing at seeds and nuts, its primary…