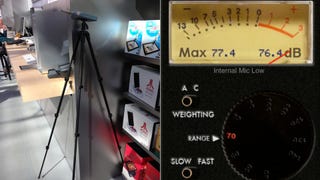 The new Apple Store in Palo Alto just opened a few weeks ago, and while its design is indisputedly gorgeous, some are complaining that the place is too loud. They're even using scientific instruments to try to prove it! Deep breath people. It's not as bad as it sounds. We're going to get through this.
It turns out there is at least one person who likes AOL—enough to even eat, sleep, shower, and live out of their Palo Alto HQ like some sort of Silicon Valley hobo for months. Meet Eric Simons.
Apple's retail spaces share a common design theme with the products they sell—focusing on minimalist accents and a clean, easy-to-navigate design (barring the swarming hordes of customers). The new "prototype" store under construction in Palo Alto promises to draw on the best ideas from Apple's decade in retail.
Stories that have come out of Steve Jobs' retirement typically focus on his genius and ideas. Writer Lisen Stromberg veers away from all that, though, and describes him as what he is behind the scenes: A really normal, neighborly guy.
Mercury News found that Apple's going to kill its downtown Palo Alto store and build a crazy one one block over. Essentially, it's the California equivalent of a transparent NY cube, which means it has trees inside.
This is the Palo Alto, CA garage where two young Stanford engineering grads named Bill Hewlett and David Packard started building what would one day become the world's largest PC manufacturer. In 2000, HP turned it into a museum.