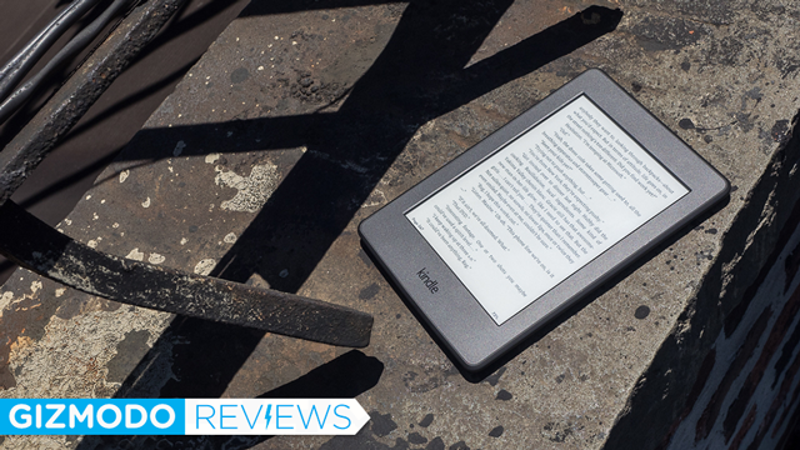 The Kindle Paperwhite just updated to a higher resolution screen for the same $120 price. I probably don't need to tell you it's better than the last Paperwhite. It definitely is.

It might not be Amazon's flagship e-reader anymore, but the Kindle Paperwhite still arguably offers the best bang for the buck in the Kindle lineup at its usual $119 price tag. But at $79, it's a complete steal.
The first-gen Kindle Paperwhite is finally getting the second-gen software features it's been waiting for—including Goodreads, kid-friendly FreeTime, improved cloud organization, and a handful of other little benefits.
A report from TechCrunch based on a prototype viewing indicates that Amazon is making upgrades to the Paperwhite e-reader for release in spring 2014. Screen resolution is set to jump from 212 ppi to 300 ppi and the redesigned unit will supposedly be lighter than the current model.
When Amazon first trotted out the Kindle Paperwhite, it was the first two-tone ereader in a long time (possibly ever) to have wow factor. And that front-lit screen turned out to be just as beautiful as promised.
Amazon just officially announced its new Kindle Paperwhite on its site, after a false start a few hours ago. It's a refresh of last year's model—the first time Amazon has put out an iterative update—with a better screen and some new software. It will be out September 30th.
Kindle Paperwhite got a software update: it now renders comics better, and boasts a few usability tweaks, too. [Amazon]
The US is getting a bum deal from Amazon: the Japanese Kindle Paperwhite costs just $100. [Computer World]
Amazon continues its push for world domination, rolling out the Kindle Store, Paperwhite and Fire in Japan. [Amazon]