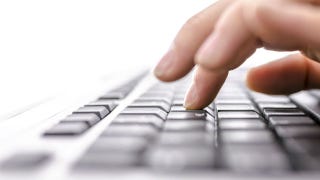 An everyday technology is becoming the central figure in how scientists understand and diagnose Parkinson's—the keyboard. Researchers at MIT are working on a method that would create keyboards that could actually tell whether you have this unfortunately common neuron impairment.
A new study suggests that kinetin, a chemical frequently used in anti-aging creams, could be used to develop a treatment for Parkinson's Disease. Forget regenerating your youthful skin—this chemical could be used to reverse the cell-death that causes, the deadly disorder which afflicts more than a half-million people…
The Nike Air Mag, a shoe I dreamt of wearing as a kid and can only dream of buying today, are being auctioned off for the search for a cure for Parkinson's Disease. They're selling for $6,142 a pair.
Scientists have injected a mouse with a chemical that makes its brain glow where there's activity, and implanted a tiny camera directly inside the hippocampus to watch what's going on. The team at Nara Institute of Science and Technology in Japan are using the 0.1-inch-long camera to look for information on brain…