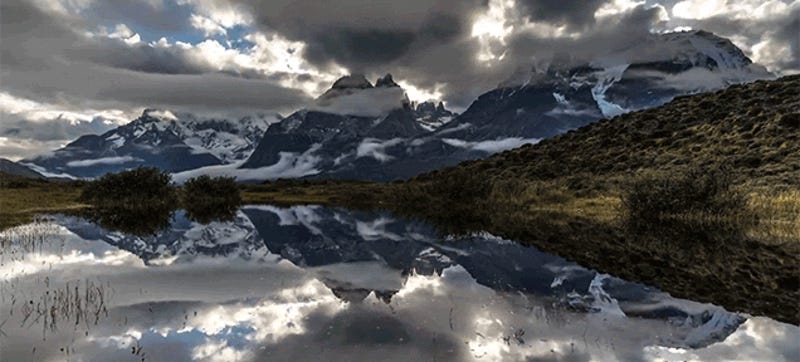 This whole timelapse video, Patagonia 8K by Timestorm Films, is totally worth watching in its entirety just to see the landscapes of southern Chile and Argentina but I especially enjoy the clip right above where the scattered clouds dance and merge together to form a dense layer that completely blocks out the sky. You…
If beer is at the center of your back to nature excursion things may not go . . . entirely according to plan. Safety first, people. But that isn't stopping the rugged and cozy masters at Patagonia from partnering with New Belgium Brewing to put out some branded lager.
For years, it was assumed that imperial cormorants — large seabirds typically found along the southern coasts of South America — fed on fish just below the surface of the ocean. But when scientists in Argentina outfitted one with a tiny camera, they discovered that the birds are, in fact, remarkably accomplished…
Usually, when winter is not being a cowardly little bitch, you need a warm jacket to keep from freezing to death. But if you live in a city, like more than half the world's population, you need something something more versatile—and stylish—than just a sealskin or a pillow with sleeves.