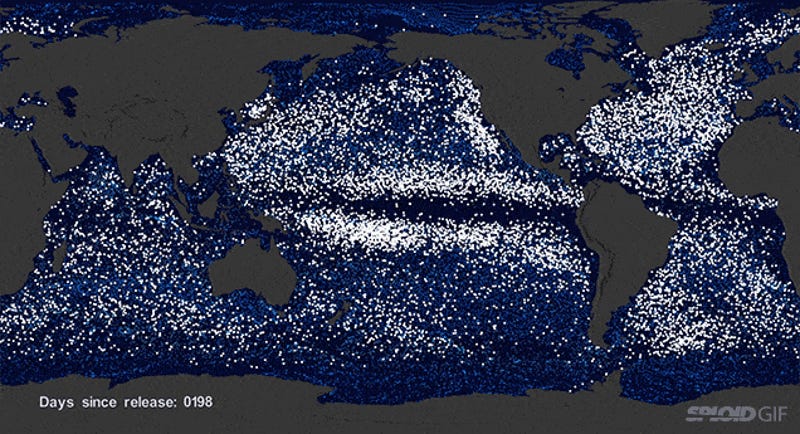 The ocean is filled with alien-looking creatures, a lot of natural beauty and a crap ton of garbage. There is so much garbage in the ocean that fully formed patches of our filth have spawned. In this fascinating visualization, NASA reveals how the ocean's 5 islands of garbage came to be. You can see the swirling…
Painting walls is a pain, but wallpapering seems like it would be way, way worse; mostly just because of the prep, and the annoying process of making sure every panel matches up. Which is what makes Cut & Paste from All the Fruits seem so cool; each roll is a mix-and-match of patterns designed to complement each other…
Sometimes when the music is really good and the sound is really loud and the pill is really potent, you can see what you hear. But that's just brain tricks. This, however, is real and mesmerizing. Watch how different audio frequencies can create mind blowing visual patterns. It's a kaleidoscope of sound.
Photographer Jared Lim has an knack for capturing colorful patterns around the world, and they make for some eye-catching photos in his series Urban Exploration.
Albert-László Barabási believes that "despite the seeming randomness of human behavior, humans actually act in very predictable patterns." He's so convinced of this theory that he posted an incredibly addictive game-like version of his book Bursts online as an experiment.