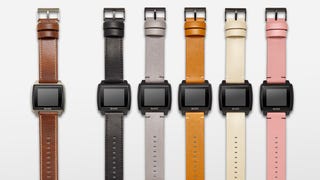 Intel se ha colado desde hace un tiempo sin hacer mucho ruido en el mundo de los wearables con un reloj-medidor muy competente, el Peak. Lo malo: lo conocimos el año pasado y de momento solo se vende EE.UU. Una pena, porque las pruebas demuestran que es uno de los mejores. Ahora hay una nueva versión.
The original Basis B1 Band was damn near the greatest activity tracker in the land, but it wasn't. It had all the sensors (and then some) it took to get there, but its performance was inconsistent, and perhaps more importantly, it was bulky and ugly. Well, the Basis Peak is here now to right those wrongs, and guess…
Forget the Darpa's urban challenge. This fully automated Audi TTS—equipped with GPS, sensors, and guidance systems—is set to race on the Pikes Peak International Hill Climb, a crazy 19.99-kilometer rally race circuit with 156 turns.
Cutting open a person for surgery using a plain old scalpel seems pretty barbarian compared to this new cutting tool from Peak. Instead of a sharp metal edge, or even an electrosurgical cutter, the Plasmablade uses pulses of plasma generated around its tip to locally cut and cauterize flesh such as skin, fat and…