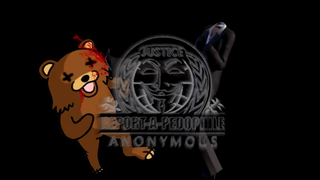 As you may, hopefully, be unaware, today is Alice Day, a day inspired by Lewis Carroll's debated sexual attraction to Alice In Wonderland's very underage and very real counterpart, when proud pedophiles come together in celebration of their disorder. So it's a beautiful day for a NAMBLA takedown, and Anonymous was…
What does Wal-Mart's product description have to say about the zoom capabilities of the JVC GRD347US?
Wow. Like...nothing I can say here can top that.