The X-Files, Heroes and Twin Peaks are all coming back to our screens soon, with at least some of the original castmembers returning. Sounds great—except that this sort of thing doesn't always work out. Here are the most ignominious examples of classic TV shows that were reanimated...but they came back wrong.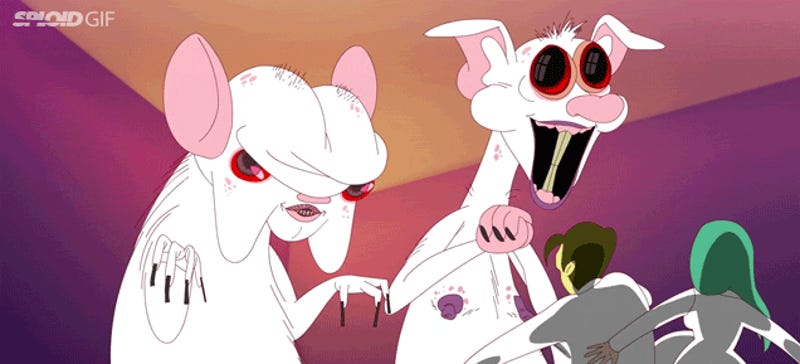 In following Pinky and the Brain's hilariously cursed cartoon quest to take over the world, we kids get to see a story about the classic odd couple and the funny hijinks they run into. What we don't see is the truth that adults willfully ignore: that lab rats live a miserable life and would totally want to rule the…
It's just a photo of two toys facing off, but this photo by JD Hancock has us imagining all sorts of scenarios in which Brainy and the Brain have to team up. (To take over the world, of course.)
Sometimes it can be confusing to be a fan of pop culture. Sometimes writers leave halfway through a story, and a new writer has to wrap things up somehow. Sometimes a creator gets fired, and the replacement told to change gears in a hurry. Here are 20 stories that changed drastically when the writer left in the middle.
The Pinky and the Brain School is a real school that is 100% named after the adorable Animaniacs cartoon duo. Located in the capital city of Nigeria, we can only imagine what the classes are like. But they all should only have one goal — to try to take over the world.