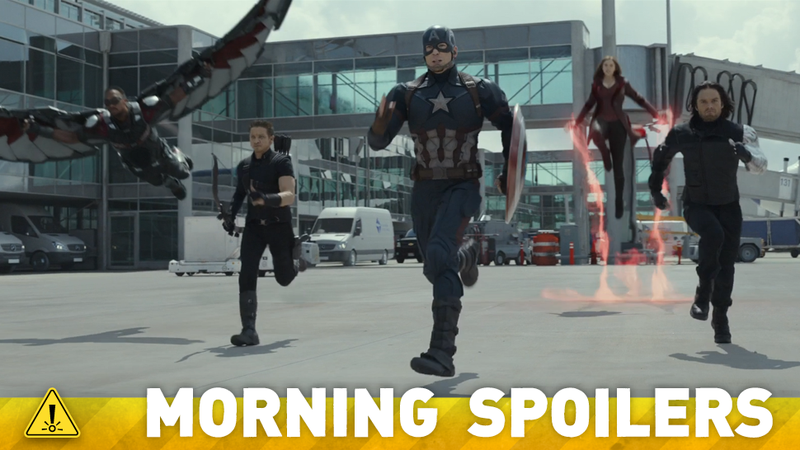 Guardians of the Galaxy Volume 2 could feature a (literally) huge Marvel comics character. Bryan Singer teases the Game of Thrones-esque mutant plight in X-Men Apocalypse. Arrow teases another live-action hero. Plus oodles of pictures from The Originals, The Expanse, Agent Carter, and Lucifer. To me, my Spoilers!
A few new hints about Domhnall Gleeson's The Force Awakens character emerge. Gotham casts a new villain, and for once, it's not a character from the comics. Plus, Agent Carter's showrunners talk Peggy's love life post-Steve Rogers, and our first look at Ian McKellen in action as Sherlock Holmes. Huzzah for…
Is a British actor our new Supergirl? Photos show Pirates of the Caribbean 5 beginning to build sets in Australia. The Last Ship adds to its medical crew. And get a look at Hayley Atwell and Enver Gjokaj in action in Agent Carter. Plus, look ahead to the returning Arrow, Flash, and Once Upon a Time. Spoilers now!
Mark Hamill talks about coming back to Star Wars, Christoph Waltz denies being the head of SPECTRE, and Cobie Smulders explains what Maria Hill's up to in Avengers: Age of Ultron. The Flash casts Cisco's brother and adds another villain to its list. Plus a ton of details about Batman v. Superman's attempt to address …
We may know who's directing the Aquaman movie. Amy Adams describes Lois Lane's role in Batman v. Superman. Tom Hanks may star in the movie of Dave Eggers' The Circle. The King Kong movie Kong: Skull Island adds one of our favorite actors to its cast. Plus Pirates of the Caribbean 5, Once Upon a Time and Star Wars:…