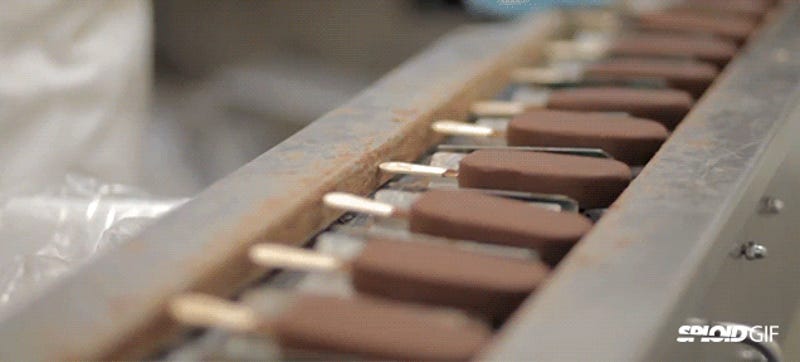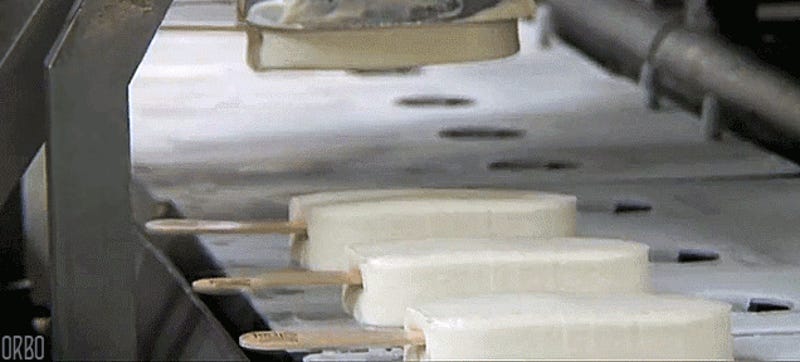 Step 1. Get an ice cream factory. Step 2. Make cream ice cream batter. Step 3. Freeze batter till creamy. Step 4. Fill that "in" tube in that popsicle machine. Step 5. Load the wooden sticks. Step 6. Push "on" button. Step 7. Sit and watch in trance. Step 7b. Put face at the end of conveyor belt, eat them all.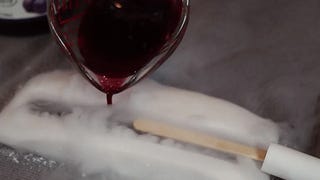 Sometimes you just really want an icy treat like, right now. And sometimes your freezer is bereft of freezey goodness because life is cruel. Fear not! All you need is some juice, a popsicle stick, and a pile of dry ice. Because who doesn't have that hanging around?
Whether they're ice pops or flat Paletas, most icy treats aren't much of an adventure. But these faceted vegan delicacies up the ante: They're designed to have a smoother melt and better mouth feel and than anything you've tried before. That's right—highly engineered popsicle mouth feel. Welcome to the future. It's…
Food accessories, like this neoprene sleeve for ice pops, tend to seem like contrived clutter... until you remember that everyone, at one point in their miserable lives, has used a beer KOOZIE-LIKE HOLDER like it ain't no thang.