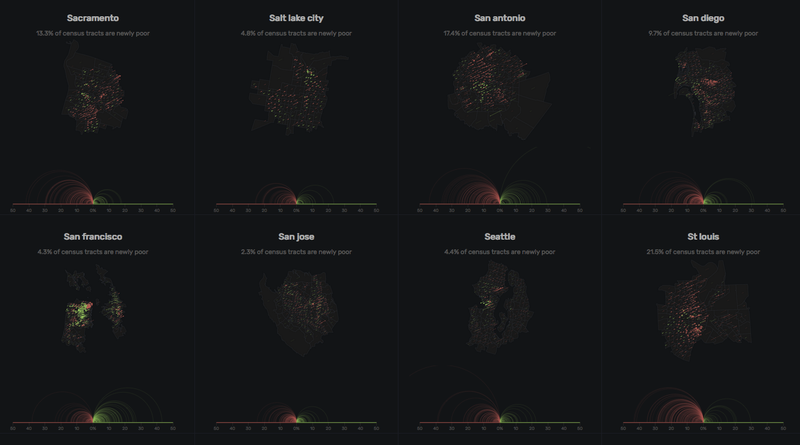 Poverty is increasing in the U.S. A new series of detailed maps created by Justin Palmer plots its rise across the country.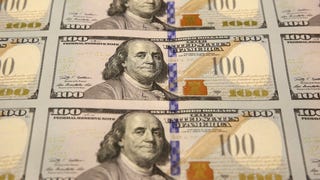 Just how big is the middle class in America? That depends on how you define it. But if you ask Americans how they view themselves, the middle class seems pretty damn big. In fact, in a recent poll almost nine out of 10 Americans called themselves some version of "middle class."
If asked, most of us would say that our cities are healthier today than they were in 1970. But a new report from City Observatory and featured on Next City contradict that lazy assumption—showing how even more people live below the poverty line in cities than did 45 years ago.
When the Commonwealth Games come to Glasgow this July, the city wants to put its best foot forward. The city thus has plans to blow up the Red Road flats, an infamous and now largely abandoned housing project, as part of its opening ceremony. A growing backlash, however, asks whether dynamiting the Red Road flats…
This is the seventh in a 24-part series looking at every episode of "The Jetsons" TV show from the original 1962-63 season.
A school bus-sized satellite—the world's most capable—is for sale, as its corporate owner goes under. But rather than let it slowly die, a non-profit is raising money to repurpose it as a free internet provider for the poor.

Two weeks ago, I went down to the San Francisco auditions for American Inventors with Sarah Meyers of team partycrash fame, where we were not so warmly greeted by the staff there. I understand that...kind of. They want to save all the inventions for the show, and anyhow, the American Inventor contract stated that…