The Japanese retailer Muji has built a cult following by offering nearly any object you could want in your home for not much money and proportionately great design. Now, the company is offering one more item to its line of 7,500 housewares: Actual houses. And there's a very good economic reason for the ambitious new…
Ever wonder how cruise ships are built? Well, Royal Caribbean just released a new video that sheds a little bit of light onto the process, specifically how the cabins are manufactured. It's surprisingly similar to how your Ford got built.
If you fancy yourself a designer of sorts, you're going to love Blu Homes. This California-based company makes beautiful, incredibly customizable prefab houses that also happen to be environmentally friendly. You can design your own without leaving the comfort of your couch.
Connect Homes wants to change the world of prefab. Since the it's run by architects with pedigrees that include time spent at Harvard's Graduate School of Design, the company's in a good position to make an impact, too. But it needs your help.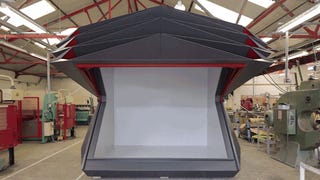 We've all had that thought while playing with origami: "If this paper swan were bigger, I would live in it." Okay, so maybe not all of us have had that thought, but it certainly crossed the minds of the architects at Make, in London, who recently designed these crazy folding kiosks.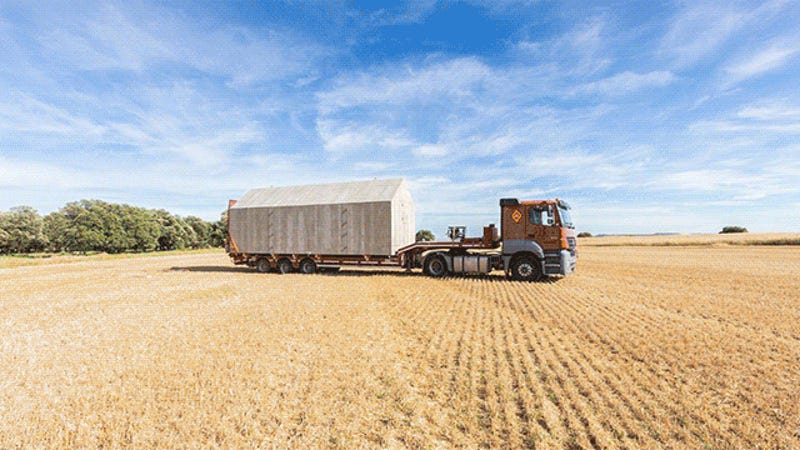 The ÁPH80 prefab houses are made at a CNC (computer numerical control) mill factory located in Northern Spain. Designed by architect Camino Alonso—one of the owners at architectural firm Ábaton—is a compact 29.5 by 9.84 feet (9 by 3 meters) home that can get carried in a truck and deployed in 20 minutes.
In a corner of the Brooklyn Navy Yard, on a factory floor that resembles an oversized assembly line, workers are building entire apartments in days. Most New Yorkers might not realize it, but the tallest prefab building in the country—and maybe the world—is currently taking shape not far from where they live. Gizmodo…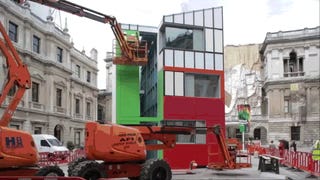 If you're familiar with architect Richard Rogers, it's likely through buildings like the Pompidou Center and the London Shard, where the guts of the structure—from elevators to plumbing—are put on display. But did you know Rogers is also pioneering a new generation of flatpack prefab housing?
Looking at it, I wouldn't mind living in this Mimahouse, a pre-fabricated home that can be easily customized by the owner. Knowing the price, I'd seriously consider it—if I lived in Portugal, where it is made. [Mimahousing via Dezeen]
Paco, a prefab mobile studio, takes all your living needs and puts it into a single three-square-meter (32-square-feet) cube. Designed by Jo Nagasaka, the cube is supposed to be a sleek home away from home.