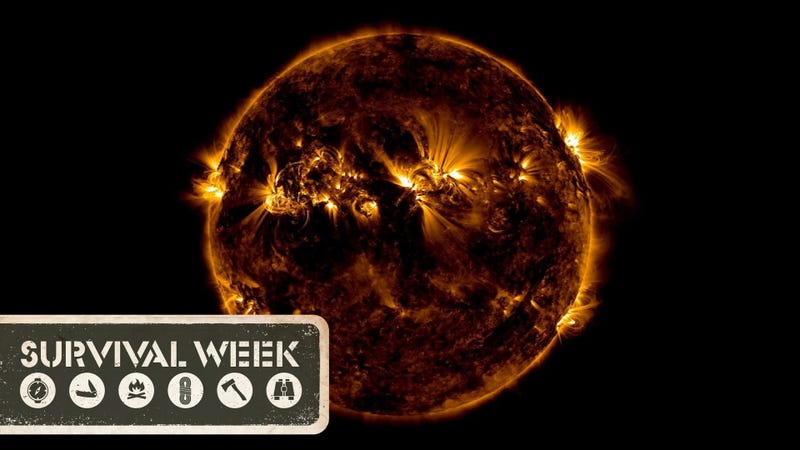 Infowars.com, radio host Alex Jones' virtual mecca for conspiracy theorists, preppers, and otherwise non-sheeple alike, is full of bullshit. But the most spectacular of this particular brand of insanity lies in its online store. Where you can buy a chance to save yourself from the New World Order—in bulk.
Pinterest is a great place to plan for a fun birthday, a zesty cocktail party, a beautiful wedding, or… the apocalypse. No seriously, there's a whole subculture of so-called "Preppers" who maintain pinboards devoted to getting ready for the end of the world. It's more cheerful than it sounds.
For preppers who think they have it all, check out this sweet jacket designed by Marie-Elsa Batteux Flahault. For a single item of survival clothing, it's got pretty much everything you'll need for when shit hits the fan. Just don't expect it to be effective.
Even as the U.S. is lashed by hurricanes and tornados, the disaster that most people worry about isn't a super storm. It's economic collapse. How do you prepare for a catastrophe like that? We asked a founder of the American Preppers Network, as well as economist Brad DeLong. Surprisingly, they agreed on an answer.