Prince and 3rdeyegirl played an eight-minute medley of songs—Clouds, Marz, and Another Love—during the latest SNL and it was freaking amazing.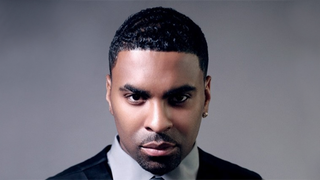 Purple Rain turns 30 today. That means two things. One: You should go watch the movie right now—twice in a row if you can swing it. Two: Put that soundtrack on repeat—stat.
Prince is a notorious, Lars Ulrich-level hard-ass when it comes to the copyright protection of his work and has been especially outspoken in his distaste for YouTube. But it would appear that the seminal rocker has had a change of heart if this newly "leaked" single is any evidence.
I felt sorry watching the puppet-like "Prince of Wheels" wobbling about on an electric bike for the first time, surrounded by photographers and journalists. Apparently he thought it'd work like a scooter, not realizing he had to pedal. Oh dear. [Evening Standard]
Prince is as renowned for his feelings towards iTunes and the internet as he is for women wearing raspberry berets. In an interview with the Daily Mirror, he repeated that "the internet's completely over," and slagged off these "digital gadgets."
Limited to 950 pieces as part of the Prince Opus: 21 Nights set, the verrrry purrrrrple Prince Opus iPod is loaded with just 15 songs and an exclusive 40-minute video. $2100. [Prince via AllThingsD]
Nothing makes a Segway cooler than giving it motorcycle handlebars and sticking Prince on it. Perhaps you can get some of that coolness rubbed off by sticking this shirt on you. [Product Page via NerdApproved]
Unlike the lousy plastic Wii tennis add-ons we've seen before, this Prince Wii Tennis add-on smells of authenticity. This is partly because Prince is a well known name in the Tennis industry, but it's also partly because they used actual strings to construct the face of the racket. We're not saying this is great or…