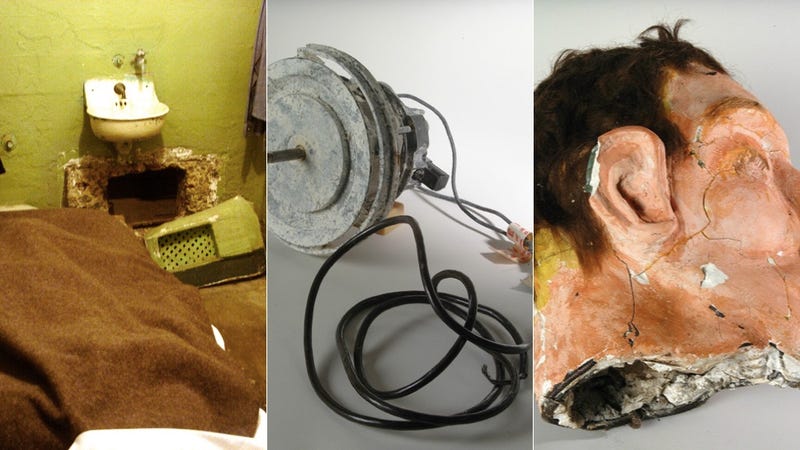 Docked off the Bronx in Long Island Sound, the Vernon C. Bain Correctional Center prison barge is recognized by the Guinness Book of World Records as the largest operational prison ship in the world. Yet many New Yorkers might be surprised to find out it exists.
As the prison population spirals out of control in the United States, Sweden finds itself with an interesting and opposite predicament: it has too many prisons and not enough prisoners. For this reason, the Scandinavian country recently decided to shutter four prisons and a remand center.
Long before prison guards started carrying tasers, tear gas, and other non-lethal deterrents, they apparently relied on these cell door keys that also functioned as tiny one-shot pistols. They probably weren't lethal, but there's no doubt they packed enough of a punch to make an inmate very uncomfortable if they…
There's no question that solitary confinement—the nebulous, undefined, and largely undocumented practice that Amnesty International, the NYCLU, and the UN call torture—can cause horrific psychological damage to prisoners. But are the architects who build these structures responsible for them?
The recent Taliban prison escape was undeniably crafty. But especially noteworthy was the creation of the 320+ meter tunnel without power tools, which would have been too noisy. Here are six other great escapes, and the gear that made them possible.
You just can't help yourself, can you? After a night of ruinous drinking, you come home and dial that ex, wailing for them to take you back. Or maybe you need to kick the Angry Birds addiction. Lock 'er up!