In science fiction movies and TV shows, intelligent aliens are usually the same basic shape as humans: two arms, two legs and a head. But why would creatures that evolved on a completely different planet look so similar to us? We asked some experts, and they told us the most likely explanations for humanoid aliens.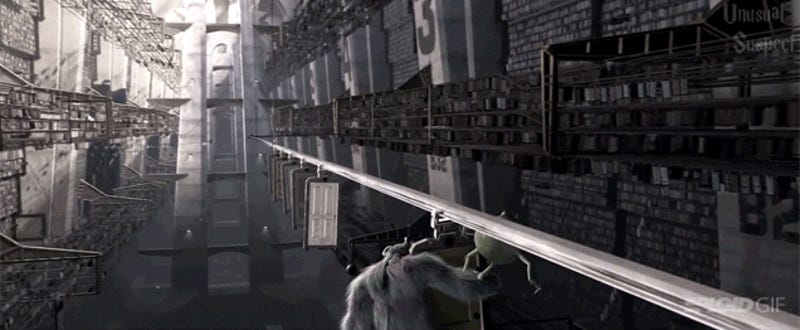 Monsters, Inc., one of my favorite Pixar movies, used the idea of monsters and scares and creepy creatures for laughs and a heartwarming story. This movie trailer by Ross Thompson paints the picture differently and re-cuts the scenes in the style of the Prometheus movie trailer. This is Monsters, Inc. the horror movie.
Most science fiction fans are happy to shrug off technical inaccuracies while enjoying a movie. But not if you're the director of the Hayden Planetarium and a world-renowned astrophysicist. Which is why Neil DeGrasse Tyson couldn't help but question one of Prometheus' technical gaffes.
We're not exactly sure what it means, but any time a guy with a TV on his head is sculpted out of plaster and then shot by a guy who doesn't have a TV on his head, it's something that makes you question the nature of your very existence and/or the exorbitant amounts that you pay for cable. To the more…