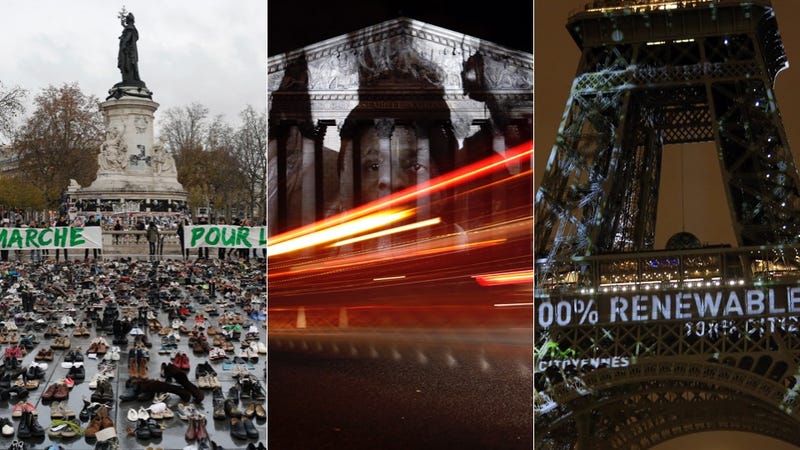 The entire world is watching as politicians pour into Paris today to decide the future of the Earth. But you might have missed what's going on outside the summit, where dozens of activists and artists have transformed the city with installations about climate change.
Much like the I Heart NY logo or the Hollywood Sign, the sign welcoming visitors to Las Vegas was not meant as a grand gesture when it was conceived. What was a simple act of civic self promotion—an ad, really—became a piece of public art and eventually an icon in the public domain, plastered on fuzzy dice and shot…
With the shiny new span of the Bay Bridge complete, California is now in the throes of a second, parallel construction project—or deconstruction project, really. The old Bay Bridge span, some 58,000 tons of steel and 245,000 tons of concrete, must come down. This week, officials decided that some of the bridge's steel…
Airport administrators are always valiantly attempting to add some levity to the travel experience, god bless 'em. Yet in this ongoing quest for whimsy and spectacle, they've also managed to commission some of the world's weirdest art. Because what could possibly aid your re-entry into civilization after being…
A 2004 Hyundai Elantra is worth about $5,000 cash today, according to Cars.com. Philip Romano's model is probably worth a bit less than that, since it's coated headlight to bumper in gritty black chalkboard paint.