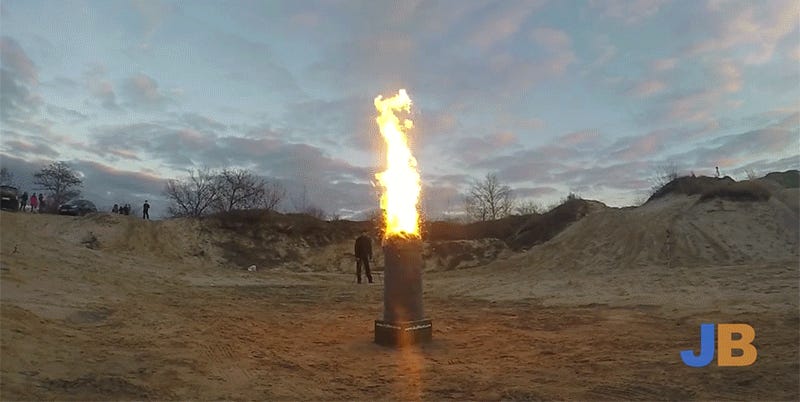 Igniting 10,000 sparklers at once was a cute way to ring in the new year, but assembling 100,000 sparklers into a tower and adding fire is probably as close as one could get to building an artificial working volcano.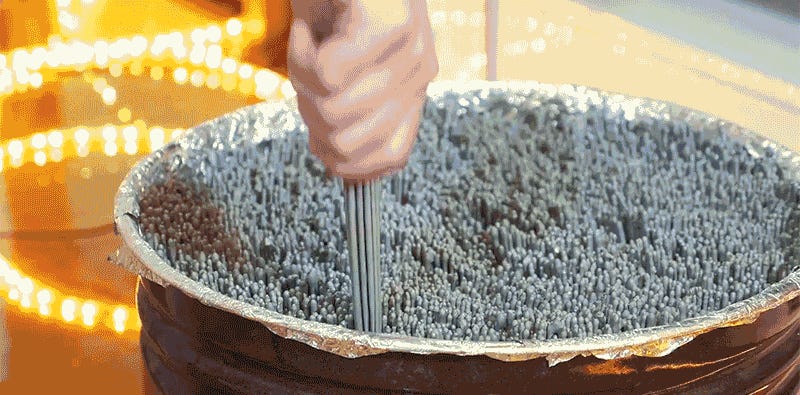 Today in "amazing ideas the internet had" we bring you an experiment that is without a doubt the best way to celebrate the end of 2015 tonight, and an even better way to usher in 2016. One sparkler is fun, but 10,000 igniting at the same time? That's a science experiment you have to see.
The Twister Aerobatics Team is not your usual air acrobatics number. Instead of using just smoke canisters, these guys use actual pyrotechnics rockets to give beautiful shows at dusk. Truly spectacular.
Who doesn't love a good fireworks show? People the world over—from Beijing to New York—set off pyrotechnics to celebrate everything from home runs to national independence. Mexico has a similar celebratory tradition, they just don't even bother launching the pyros—intentionally, that is.
Neither Mr. Magorium's Wonder Emporium nor the Imaginarium of Doctor Parnassus holds any sight quite as bizarre as Arthur von Poppel's Nautilus One Man Band Submarine. [Nautilus One Man Band via Dark Roasted Blend]
In the wake of the airplane crash landing in NYC's Hudson River, CNN has an interesting article about the Seattle-Tacoma Airport spending $250,000 yearly to prevent the same bird strikes that caused last month's incident.
Over at
Hackaday
they've gone a bit fiery destruction crazy, and posted a guide on how to destroy HDDs with thermite—that's the super-high temperature chemical mix used in welding, fireworks, and generalized military destruction. The guide shows how a kilo of burning thermite melts clean through a PC case, hard…