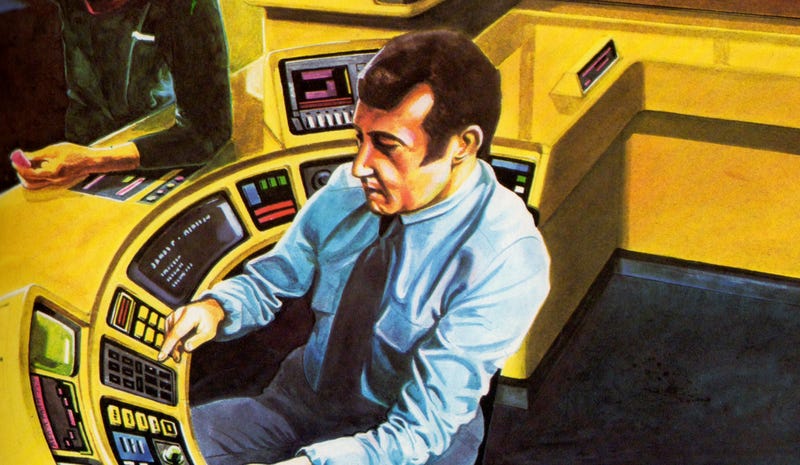 Will a robot steal your job in the future? NPR has a new tool to check the probability that you'll be replaced by a robot in 20 years. But 20 years is so far away. What about tomorrow? Like, literally tomorrow. We've come up with our own quiz to answer just that.

Today tech companies are infamous for asking silly questions at job interviews. How would I move Mount Fuji? If I knew that I probably wouldn't be sitting here for this job interview, would I, Microsoft?
Mensa—the club for people who know they're smarter than you—is offering its home test for free during the month of January. It's an IQ test that takes 32 minutes to complete and at the end it'll tell you whether you're Mensa material. Although acing this test won't get you admitted to Mensa—that test has to be taken…
Would you be able to guess the real Sergey Brin, just two years after the company was founded? Game show To Tell the Truth's celebrity panel had some trouble, though kudos to the lady-in-red for her comedy routine. [The Guardian]
It's not going to stump an expert, but there will probably be a couple questions in Mental Floss' Cable Connector Quiz that could trip you up. Try it yourself and let us know what you scored.
Congrats to Thomas Kash on winning the 37-inch Aquos TV from Sharp. The Super Bowl party is at his house this year. For everyone that didn't win, you still have an opportunity to take away a bit pride in knowing that you got the right answers to the contest entry questions. Those answers are available after the break.
Got the answers to those questions yet? If not, you had better get started because today is the last chance to enter and win a 37-inch Sharp Aquos TV.
Here is how to enter
.
Just letting you know that there is still time to enter our Sharp Aquos TV contest. So, fire up that search engine and get cracking on those questions. The deadline for entries is September 12th. See our
contest page
for the full details.
Want a free 37-inch Aquos TV from Sharp? Of course you do—and the best part is that you get to put your nerd knowledge to the test in the process. All you need to do is take the "history of television" quiz after the break and send it in to us. The winner will be selected randomly from the submissions with the most…