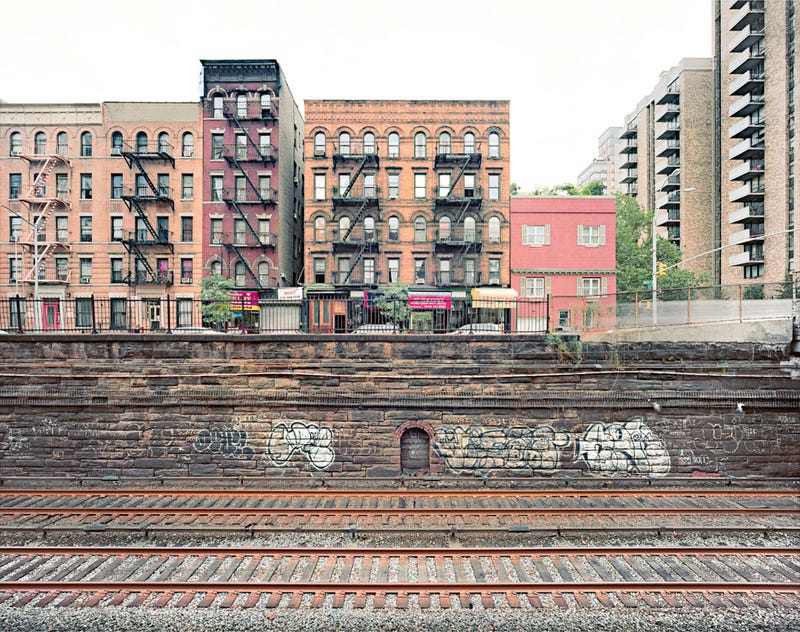 Railroad tracks have been a constant presence in the ever-changing American landscape since the 1800s. Whether they are carrying cars of people and goods, or have fallen into disrepair, the site of train tracks is familiar site to all. For photographer John Michael Sanderson, the railroad and its surrounding…
Each autumn, leaves fall to the ground by the billions. Slightly annoying if you have a backyard but really annoying if you run a railroad company. It turns out those leaves are a slippery menace on train tracks. That's why Dutch Railways is testing a high-energy solution: Train-mounted lasers.
Passenger rail has never been known for punctuality (at least in this century), but over the past year, Amtrak's long distance passenger trains have reportedly gone from being late 35 percent of the time to being late 60 percent of the time. But don't blame Amtrak—it's being forced to make way for the thousands of…
The golden age of railways is steaming back into the modern era—in Japan at least. Since the island nation privatized its extensive rail network in the late 1980s, there has been an explosion of high-end designer trains all culminating in these gorgeous, luxurious rail cars from former Ferrari designer Ken Okuyama.
Santa Monica's McClure Tunnel—is there a more dramatic 400 feet of roadway in all the Southland? First, the daylight fades as you leave behind the Santa Monica Freeway and plunge through the tunnel's eastern portal. The road curves through the darkness, and then a new world flashes before you. As your eyes readjust,…
Built shortly before the dawn of the Jet Age, L.A.'s Union Station has been called the Last Great American Railway Station—one final monument to rail transportation's heyday. Judging by a newly digitized color film, the city celebrated its grand opening on May 3, 1939, with appropriate fanfare.
Here in the U.S., the arrival of a new tunnel boring machine is huge news, warranting naming ceremonies and Twitter accounts. Meanwhile, in Doha, officials have quietly signed a contract to buy fifteen boring machines to build a sprawling new subway system. And that's nothing compared to the massive transit network…
The advent of the railroad collapsed our notions of time and space, and it carved out entire industries whole—we of the 21st century have only the internet for comparison. It also swallowed entire species: The story of how railroads drove the passenger pigeon to extinction—and bison to the brink of it—is a story of…
Structure fires are never a good thing, but that doesn't mean they can't be damned impressive. Last Sunday, this railroad trestle in Texas caught fire, and when authorities decided it'd be too dangerous to fight, they just let it burn. The result is a spectacular show of what have to be some of the most dangerous…
There are a lot of things that can go wrong with the 140,695 miles of railroad covering America. The tracks have to be inspected regularly and, rather than send crews out in full-sized train cars, these modified automobiles often did the job.
French engineering firm Alstom unveiled its successor the the TGV today, the AGV. Standing for Automotrice Grande Vitesse, the train, which boasts an individual engine beneath each carriage, can travel at speeds of up to 223mph, or 360kph. Up to 700 passengers can be transported at a time, and less fuel is used, as…