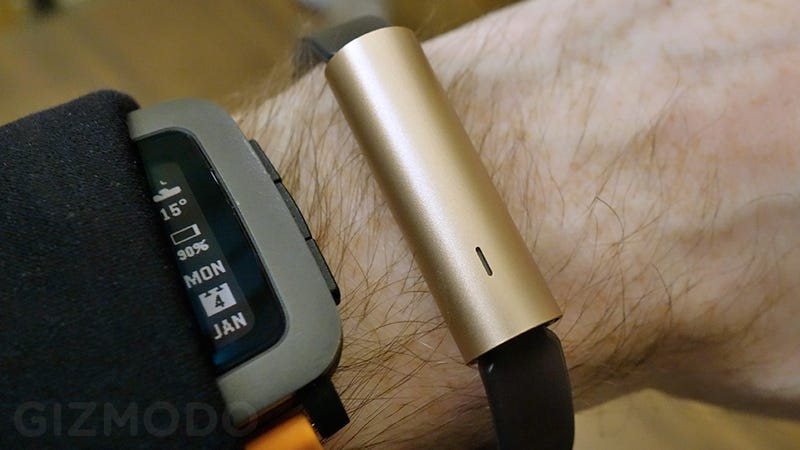 Misfit's been owned by Fossil for less than two months, but are we already seeing the accessory maker's stylish influence on the brand's fitness trackers? Misfit's new Ray is a far cry from the sports watch form factor more common with wearables, and you can dress it up with standard eight-millimeter watch bands.
Australian researcher Leonardo Guida found a two-headed ray on April, and he has now documented it as "one of only a few examples worldwide of this rare birth defect found in sharks and rays" for the advancement of science and the ruining of your Tuesday.
Turns out, sitting hunched over a desk for eight hours a day isn't all that great for a kid's posture, and the spinal contortions needed to lean over a flat desk certainly do nothing for a student's ability to focus on the day's lessons. However, this rolling chair from Dublin-based industrial design firm Perch aims…
This isn't for your commuter friend who looks at a car wondering if it'll provide comfort while idling in traffic. This is for the friend who considers the drive from San Francisco to Portland a jaunt. Don't try to appease them with a silly, tree-shaped air freshener. Instead, give them the tools needed to do timed…
Known previously as the mysterious Nokia "Sea Ray," this leaked bit of mobile kit from Orange France is now apparently known as the Sun. The leak includes specs. Oh, the specs!
We're pretty obsessed with the idea of a death ray. After all, we constantly see these weapons of mass annihilation in movies, read about them in books, and run from them in nightmares. But why haven't we invented one yet?
Thanks to nifty lasers, Sharp has created the first 100GB Blu-ray disc. The new Blu-ray format, called VR-100BR1, uses a new triple-layer standard that allows storage space of up to 128GB on single-write discs and 100GB on re-writable discs.
I've no idea how good Davone Audio's Ray speakers are, as I can't get past just how stylish they are. In a minimal, retro way, obviously. On sale next month for $6,000 a pair. [Davone via BoingBoing]
The HD DVD troopers are surely fighting the losing battle, as new research from Japan details a surge in Blu-Ray recorder ownership. The study surveyed buying trends from 2,300 electronic stores across Japan, and the statistics showed that next-generation DVD-unit sales rocketed from 6.1% in October to 20% in November…