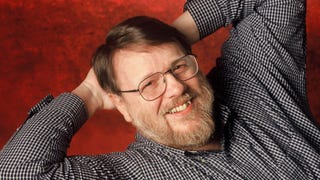 Raymond Samuel Tomlinson ha fallecido a los 74 años de edad de un ataque al corazón. Fue el padre del correo electrónico como lo conocemos y revolucionó la forma en la que nos comunicamos, además de haber sido parte fundamental del desarrollo de ARPANET, el antecesor de Internet.
Email is something many of us have only been using for the past 20 years, but its roots go back much much further than that. The earliest traces of email even date back to the 1960s. And according to Wired, computer engineer Ray Tomlinson was responsible for many of email's earliest innovations, including the use of @…
Shiva Ayyadurai, pictured above, is a shimmering intellectual. He holds four degrees from MIT (where he lectures), numerous patents, honors, and awards. He also says he invented email, and there's a global conspiracy against him. Guess which one of these statements is true.