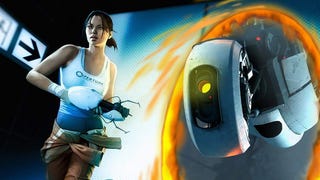 It's not just paranoia. They really are watching you. The world we're living in is getting weirder and more dangerous all the time. So it's a good thing science fiction has been stockpiling dark mind-fraks for decades, full of smart survival strategies. Here are 10 paranoid science fiction tales that could keep you…
Welcome to the monthly meeting of the io9 Book Club. In September, we read John Scalzi's Redshirts. Jump into comments to get started talking about it!
The io9 Book Club meets every month to discuss a book, and then the author usually joins us for a chat. This month, we're reading John Scalzi's bestselling new novel Redshirts (we reviewed the book here). We'll meet October 2nd to discuss the book. Watch for a post that day announcing the book club, and jump into…
Comic Con is the pop culture Thunderdome. Every year, studios bring dozens of their massively expensive properties to the San Diego Convention Center, and only some will emerge with victory. Comic Con can't make or break a project — but it can generate tons of buzz, which is a priceless commodity. So which movies and…
The love of Star Trek and other classic space operas is built on compromise, and a certain amount of irony. So many tropes in these shows are stylized to the point of unreality, and things happen to punch up the story, rather than for any real reason. Especially the deaths of "redshirts," or random extras.