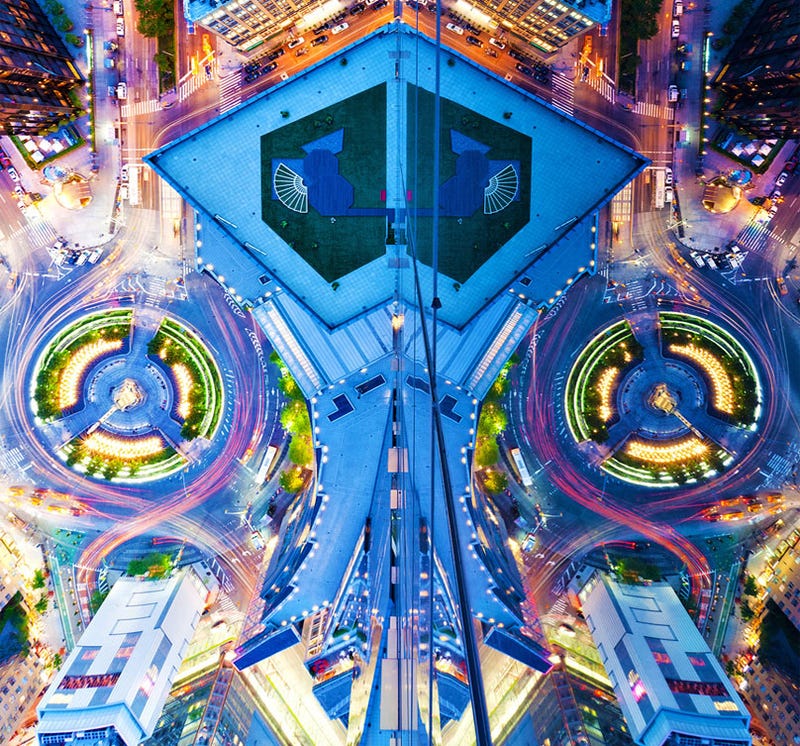 Photographer Donna Dotan was shooting downwards out of a Manhattan apartment window when she noticed the beautiful symmetrical reflection. It inspired her to create this amazing series in which New York looks like an entirely different place—sometimes a starship, others the endless canyons of an alien megalopolis.
For the past two years, Dallas has been locked in a debate over a new class of buildings that have lovingly become known as architectural death rays. In Dallas's case, it's a shard of light reflected off a hastily-built condo tower that has killed plants and ruined art at the nearby Nasher Sculpture Center.
Your city has a beautiful skyline, and with a couple of cameras you can capture a truly unique perspective of the office towers and skyscrapers that give it its distinctive silhouette. But why stop there? For this week's Shooting Challenge we want you to capture an image—anything you can think of—as reflected in your…
If Sony manages to perfect its fantastic new low-reflection display coating, one day you may never fear using your touchscreen device in a bright room, too close to overhead lights, or even outside when it's sunny. Because glare will be a thing of the past.
I have no idea why it's so captivating. But capturing, not just an object, but its reflection is an effective photographic motif as old as photographs themselves. And for this week's Shooting Challenge, you mastered the technique.