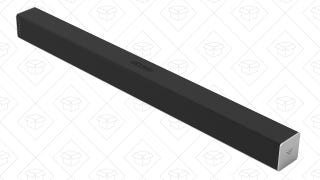 AT&T is getting aggressive with their refurb deals. Last week it was a 16GB iPhone 3G for $149, and this week it is a free HTC Fuze with a 2-year contract and new activation.
While it seems Walmart will no longer sell $99 iPhones to the masses, AT&T is now offering some $99 iPhones of their own—except these ones are refurbished.
Today's woot! is a factory-refurbished 500GB Seagate Barracuda hard drive, running at 7200 rpm with a 16MB buffer, for only $50. I know, I know, refurbs are risky, but for a backup drive you only use every once in awhile, this is a great price and should do you just fine. [woot!]
Even refurbed, the MacBook Air retains most of its not-so-thin price. At $1549 for the non-SSD model, that's less than a 14 percent price cut (13.89 percent, actually). We'll take what we can get, but is there a sweet spot price you'd like to see? [Apple via thegadgetsite]
The chaps at BGR have received a leaked AT&T memo, which states the company will be offering refurbished iPhones for the lowly price of $199 (4GB) and $249 (8GB.) The refurbished iPhones will be made available with new contracts only, and are bound to sell as quickly as heavily discounted iPhones. Jump for the AT&T…
Need a cheap file server, Linux machine, or emailing machine? How about a refurbished 700MHz Celeron for $47.91. It's really bare-bones, with only 128MB of RAM, a 10GB hard drive, Windows 2000 (not installed), onboard Video and Audio, two PCI slots, one AGP slot, and four USB slots. Not bad for $47 though.