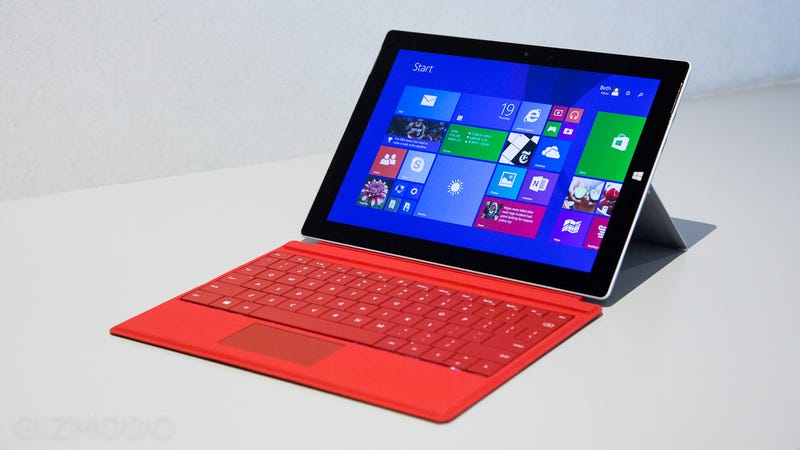 It took a couple tries, but Microsoft finally had a critical hit with the Surface Pro 3. It was what we wanted the first Surface to be. It wasn't perfect, but it was pretty damn useable. But at $800 (and going up to nearly $2,000), it's also expensive. The Surface 3 is Microsoft's attempt to get in on that…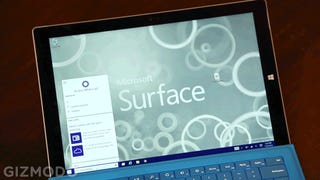 Thought Windows 10 wouldn't arrive till October? Think again. You won't have long to wait to get rid of 8—because the operating system you deserve is coming this summer instead.
The $25,000 pricetag attached to Sony's 84-inch UltraHD set—the one that's been haunting your dreams since CES—may put that super-sized set out of your financial reach but that doesn't mean everything 4K is prohibitively expensive. In fact, Sony's new 55- and 65-inch sets are downright inexpensive (by comparison)…
According to a report by 9-to-5 Mac, Apple dev teams are already hard at work on the next major release of iTunes. Here's what it could include
Remember the Grid10? Of course you do...n't? Well, Fusion Garage's Android-ish, infinite desktop-having tablet got pushed back two weeks to October 1st to allow for testing and Flash certification. But at least its down to $300. Ambition alone doesn't justify a $500 price tag.
Best Buy has a pre-order page for the Motorola Xoom, which we're going to assume officializes the price and release date of the first best Android 3.0 tablet. It's going to cost $800, which is a good chunk of change, and release on February 24th, which is this week. You can find out more about the Xoom at Best Buy here
Two versions of Microsoft Office 2011 for Mac will be released some time in October, the Home and Student Edition and the Home and Office Edition. Home and Student comes with Word, Excel, PowerPoint, and Messenger, and is priced at $119 for a single-user install and $149 for a family three-pack; Home and Business also…
Take this with about a silo of salt: Jim Van, a Palm Pre beta tester, has Twittered that April 30th is the date of the highly-anticipated Pre's release.
At least that's what a big picture of said Storm seems to indicate here on an invitation sent in by Verizon VIP Kevin. How you become a Verizon VIP remains somewhat unclear, but the invitation includes info on purchasing a number of VZW pieces at discounted prices at local stores, privately and with discretion. It all…
A new viral marketing campaign by Microsoft encourages you to guess the release date of their new operating system, Windows Vista. Each contest submission garners a video download hinting whether your guess is over or under. A sleuthy web-developer found where the over/under videos are stored and reports that the…