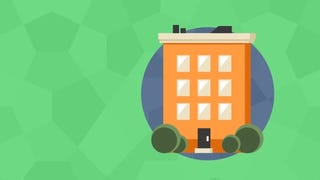 It's impossible enough to find a decent apartment these days, let alone the humans to share it who won't dismember you in the night. Far more difficult, however, is deciding which roommate pays which portion of the rent, which has been known to end more than one friendship before it even started. A new online tool…
You think rents are high in San Francisco? Try Williston, North Dakota. No wait, don't—there's nowhere to live. According to a new study by Apartment Guide, the most expensive rents in the country can be found in this relatively tiny North Dakota town.
I get it. Samsung wants to hawk their wares. And obviously they're joking. But when a corporate voice gets all tongue-in-cheek, I can't help but feel like I'm being offered candy from a creepy, middle-aged dude in a white van. [Twitter]
One of my favorite details about the Nook—the 14-day "lending"—just got a lot less enticing. Turns out there are very specific rules about this lending process, and they pretty much nullify the feature's promise.
According to Netflix, during the Oscars their subscribers added two million movies to their queues. Two million in just three hours. In the meantime, I was looking for more clips of Kate Winslet naked. [HackingNetflix]