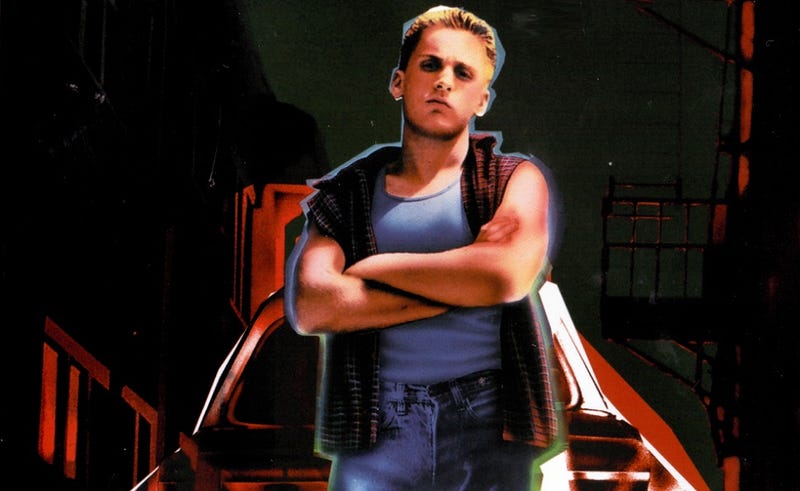 Repo Man came out 30 years ago, but it remains one of the weirdest, and most beloved, cult movies of all time. But how did this genre-smashing comedy, about a punk kid who starts repossessing cars only to find one very special car, ever get made in the first place? Join us on a look inside the strange journey of Repo…
A great cult movie is like a weird underground discovery, that feels so strange and wonderful, you suspect that you're the first person ever to appreciate it properly. But certain cult films have acquired fame and influence to rival any blockbuster, and have become part of our shared vocabulary. Here are 30 essential…
The coolest science fiction movies are often ones which unscrew your head and then screw it back on, slightly askew. But a select few movies go even further, pouring some rainbow soup into your head while it's still semi-detached. This weekend sees the release of John Dies at the End, which is part of a proud…
The release of the organ repossession action flick Repo Men has some crying "copycat." Including Repo! The Opera director Darren Bousman, who claims the projects are way too similar.
Repo Man director Alex Cox will premiere his new movie Repo Chick at the Venice Film Festival in September, say sources — but Repo Chick isn't a sequel. And neither is Universal's new movie Repo Men. Confused yet?
Original director Alex Cox has finished shooting his Repo Man sequel, Repo Chick. The updated movie deals with mortgage foreclosure crisis, but still supposedly hangs onto the original's sadistic charm.
The sequel to Repo Man starts filming next month, according to Production Weekly. Not only that, but the sequel to the cult classic, Repo Chick, has a female star, and a bit of a serious message about the mortgage foreclosure crisis.
In the future, organ failure is as common as a cold, and the huge company GeneCo has a monopoly on supplying humans with much needed organ replacements. But there's a catch: The minute you miss a payment on your new organ, GeneCo sends someone to cut the organs back out. Anthony Head (Giles from Buffy) plays the…
Back in the 1980s, then-unknown Emilio Estevez made his debut in a raunchy, SoCal punk rock cult flick called Repo Man. Starring Harry Dean Stanton as Estevez's coked-up mentor, the movie is about what happens when the repo dudes come across a car whose trunk is full of deadly alien loot. And the alien conspiracy…