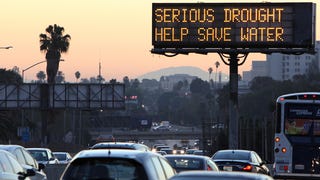 Although 81 percent of the state is experiencing an "extreme drought," for many parts of California there is no apparent water shortage. Visit the highest-income neighborhoods and you'll see lush lawns and sparkling fountains defiantly sucking our lifeblood from the Earth. Apparently, as reporter Ann Louise Bardach…
For about $2,000 a month, Bloomberg Terminals seem like a tremendous waste of money for anyone but the avid trader. But! Did you know that insane price comes with access to a special classifieds section, populated exclusively with stuff from other overpaid Bloomberg subscribers? It's called POSH, and it's kind of…
The owners of this 8-bedroom Victorian mansion in South London apparently had a knack for juxtaposing classic architecture and high tech goodies. Case and point: this meticulously detailed cockpit for would be astronauts in the attic.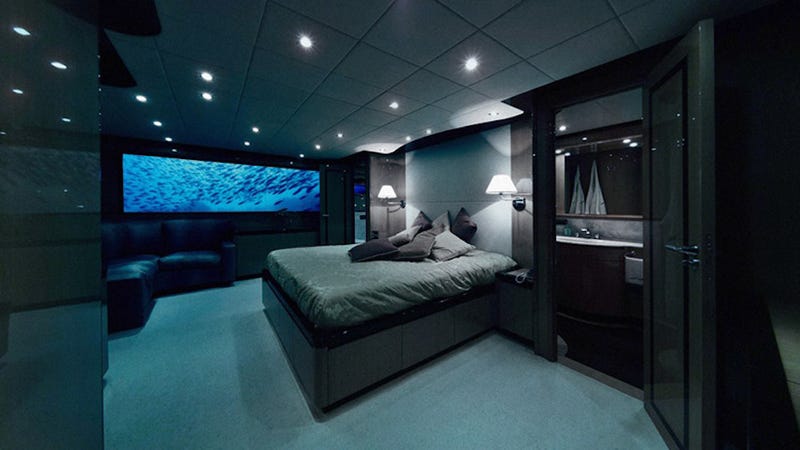 The Olive 4 HD isn't too different from the Olive Opus N4 we saw back in July, but has a few nice additions and a steeper price: The 2TB version now comes in at $2,000. Youch.
Ferrari's limited-edition 510-horsepower 16M convertible comes packaged with a limited-edition iPod touch of its own. The touch is loaded with Ferrari-related videos and music as well as, bizarrely, Ferrari engine noises.
This $2,500 tricycle is pretty straightforward. Made of titanium, the hook is the trike is nigh indestructible, meaning rich little snots can pedal around the driveway without fear of bending the frame or snapping it in two. Racing to the mailbox for the latest Hammacher Schlemmer catalog has never been safer. A…
Some cell phones are so super luxurious that it's just getting out of hand. Wired magazine searched the world over for the most expensive, most ostentatious, and sometimes just the most downright craziest cellphones, showing us that some shit-for-brains rich people will buy anything, going to any lengths to get rid of…