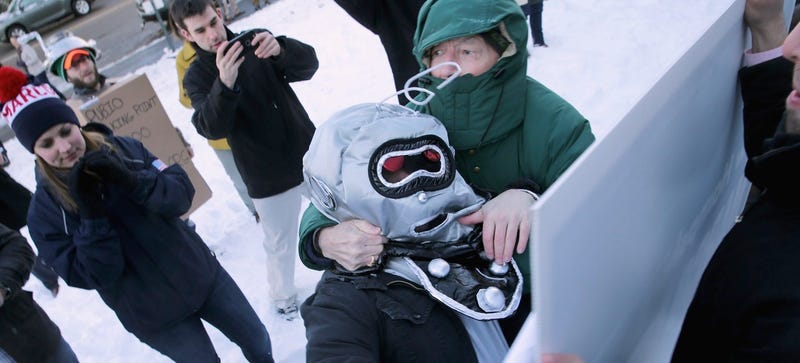 Fights broke out today in New Hampshire between anti-Marco Rubio robots and pro-Rubio humans. It could not yet be confirmed whether the robot uprising has begun, but someone needs to tell that woman that you can't strangle a robot. It only makes them stronger.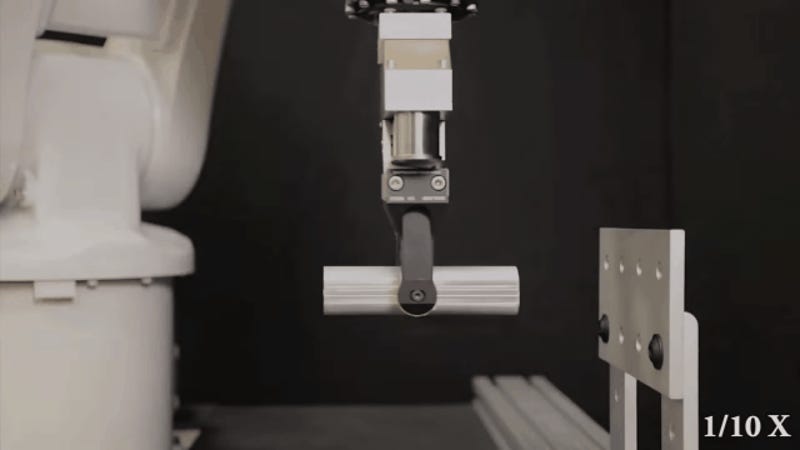 Robotic arms have been around for decades now—but even though we humans like to compare these machines to our own bodies, robotic arms and hands are very, very limited when it comes to dexterity. According to a pair of MIT engineers, the key to making robotic hands more like our own is teaching them how to improvise.
Machines have been outperforming the human brain for a while now. Deep Blue vs. Garry Kasparov, Watson vs. Ken Jennings, Siri vs. my hungover inability to operate technology. Now IBM's Blue Gene is trying to not just outperform, but simulate the whole damn human brain. It's 4.5 percent of the way there.
The machines didn't rise in 2004, or even 1997, for the first time. No, the machines first rose in 1986, but Emilio Estevez and AC/DC were there to bitchslap them back to hell.