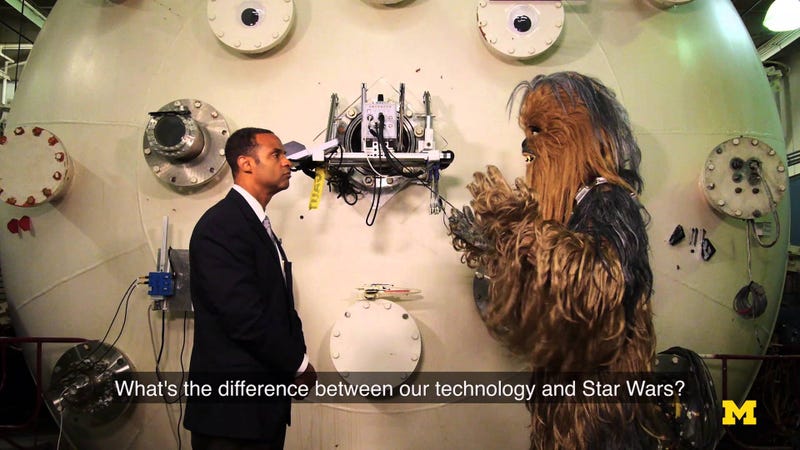 Certain aspects of the Star Wars universe (FTL travel, force magic) are clearly impossible. But some technologies, like extremely high-powered thrusters and even lightsabers, may one day be feasible.
Since we seem to be on the topic of fantastical power sources today, it's my solemn duty to inform you that respected airplane manufacturer Boeing has aspirations to build a jet engine powered by lasers and nuclear explosions.
On July 14th, the New Horizons spacecraft will make history when it sails past Pluto, formerly known as the ninth planet. Even more incredible is how fast we got there. The spacecraft traveled 3 billion miles in nine and a half years. That's about a million miles a day for almost ten years. How the heck did we do it?
Megapixels, Gigapixels, phooey is what I have to say about that. Researchers at Rice University are developing a single-pixel camera that will compensate for inefficiencies of the current digital cameras. I'm still pretty confused how the damn thing actually works, but it is supposedly similar to that of a pin-hole…