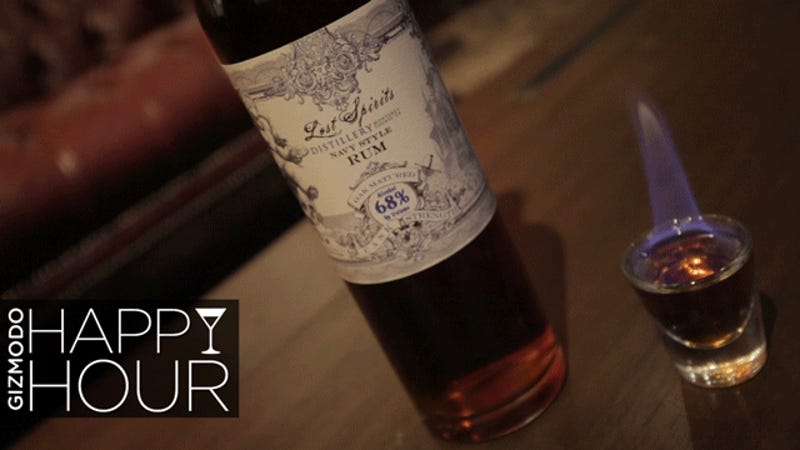 The Royal Navy's successful invasion of Jamaica in 1655 had a lot of terribly negative outcomes. The commanders ended up in the Tower of London. Many of the English sailors fell sick or starved. A lot of Spanish settlers died. But there was one undeniably positive outcome: rum.
Oh, and if you want to get really…
No, that's not the world's biggest slab of marble; it's the wet landing deck of the UK's newest aircraft carrier. This 360 degree panoramic image, that you can drag and pull around on your screen, will let you explore the HMS Queen Elizabeth (R08) as if you were there.
A Royal Navy veteran has been reunited with his watch, 67 years after he lost it during World War II—and, it worked perfectly. In 1941, Teddy Bacon, a lieutenant aboard HMS Repulse, was throwing a line from ship to shore when the gold Bulova watch, bought in the Azores for $55, slipped off his wrist and into…
Click to viewRemember that Astute-class nuclear submarine that looked like a whale? Well, scrap that, because it really looks like a Calamari Cruiser or a Zentraedi mothership. At least, that's what people must be thinking while they watch it travelling through the roads of Britain mounted on a gigantastic moving…
Click to view This is the British Royal Navy's newest class of submarine, the Astute. And this is what the nuclear-powered behemoth can do: generate its own air and water; sit in the English Channel and fire cruise missiles at North Africa; but perhaps the most extraordinary feature of the British-built sub is that…