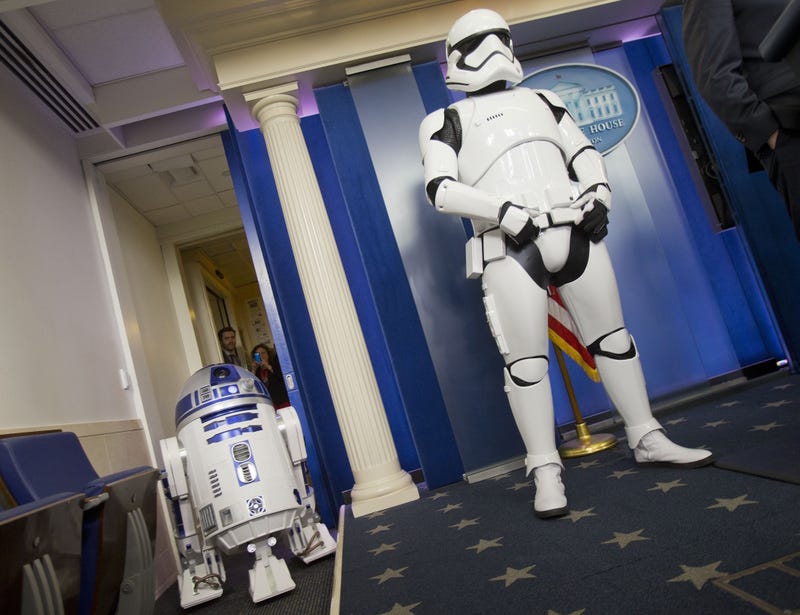 "Okay everyone, I've gotta get to Star Wars." These were the words uttered by President Barack Obama at the end of a White House press conference on December 18. And yet, Obama did not see the film.
This is a little unsettling. A year-long investigation into alleged cheating on proficiency exams has resulted in the dismissal of nine nuclear missile commanders at the Malmstrom Air Force Base in Montana. The military expects to punish dozens of junior officers, as well.
News of the tracking bug in Apple's iPhone and iPads broke only six days ago, but already Apple's been hit with a lawsuit by two customers, with the possibility of it being elevated to class action status.
When actor Hugh Grant's car broke down in the middle of the English countryside and a paparazzi offered him a lift to the nearest town, he saw his chance to turn the tables on the man who blew the whistle on the UK phone-tapping scandal of 2006, which saw 24 celebrities' lines bugged.
Earlier this week, this steampunk Iron Man suit won best costume at New York Comic Con. Turns out it's just a repainted getup from an indie movie, and the film's creator is "royally angered" by its new superhero paint job.