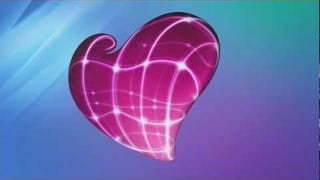 Our favorite arrow drawing, circle creatin' screenshot annotation app for OS X, Skitch, is now on the iPad. It's pretty much like the desktop version of the app with options to easily draw on pictures, webpages, screenshots, maps or a blanks late. But since you're doing everything with your finger and not a mouse, …
Anyone can fake a screenshot. Heck, anyone can fake an Apple Tablet—this is a lot easier. These screenshots of Chrome OS—with a Mac OS X-inspired dock—may be real, but they may be fake for a couple of reasons.
If you haven't yet gotten the chance to update to Zune 2.5, here's a screenshot tour that takes you through the new and notable changes. A lot of the stuff is the same—it's only a point update and not one to change the fundamental features—but there are great updates in the social portion of the software. Hit the jump…
You can visit the desolate world of Wall-E, this summer's animated movie about a trash-compacting robot, in an upcoming xBox game. Judging from these early screen shots, it looks like the Wall-E game may do too good a job of capturing the robot's loneliness and the toll of time on his robotic circuits. You'll be able…

Unlike regular routers, Apple requires you to use its own AirPort Utility in order to manage and change settings on the AirPort Extreme. If you're still curious as to what features Apple's newest router does and doesn't have, take a look at our illustrated walkthrough of just about the entire AirPort Utility.
Taking advantage of their swanky new w i d e s c r e e n format, Lifehacker's posted a screenshot tour of Windows Vista beta. If you haven't tried it, or tried an older version but not Beta 2, go over and take a look. We're just as excited about Windows Vista as we are about OS X Leopard, but that's probably because…