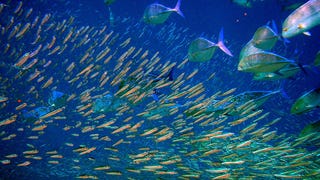 Time and again, our appetite for tasty seafood pushes our favorite species to the brink of collapse. We've seen it with North Atlantic cod, Pacific bluefin tuna, Peruvian sardines, and more. But it doesn't have to be this way. A new study finds that the majority of the planet's fisheries could be sustainable within…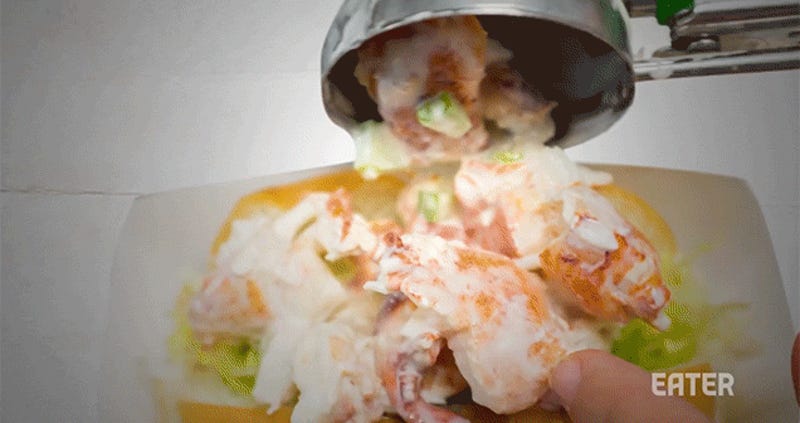 It really doesn't take much. Lobster, a little mayo, and a split top hot dog bun is all that you need to make a truly authentic lobster roll. According to Eater, Red Hook Lobster Pound in New York uses knuckle and claw meat from 1.5-ish pound lobsters, Country Kitchen frankfurt rolls griddled with butter, homemade…
This summer, we learned that a warm blob of ocean water across the Eastern Pacific was feeding a massive algal bloom all the way up and down the West Coast from Alaska to California. At the time, officials voiced concerns about domoic acid, a potentially lethal neurotoxin secreted by one of the dominant bloom species.
Almost half of all U.S. seafood is plucked from the seas and deposited directly into the trashcan, according to a new study on global seafood consumption. The majority of the waste, say researchers, is taking place in our kitchens.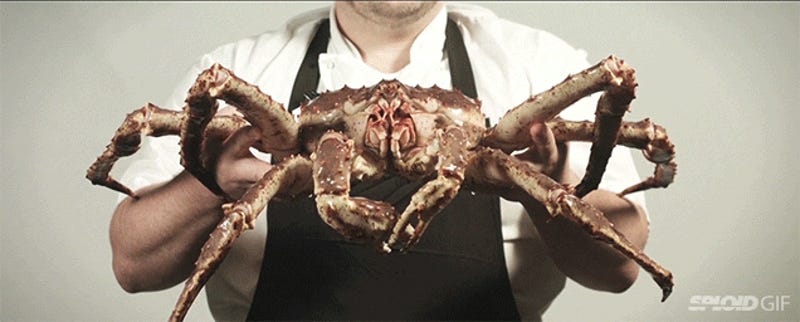 This short film, The King Crab by Oscar Hudson, uses Rudyard Kipling's story, The Crab That Played with the Sea, as an inspiration to show how though a king crab can look fearsome and monstrous, it is hardly as intimidating as it looks. Especially when the mighty king crab is doomed for the kitchen.
The hawker stands of Singapore are filled with so much delicious food that you want to eat everything your eyes smell and your nose sees. It overloads the sense and crosses some wires and the dish that might be responsible for doing most of that is Singapore Chilli Crab. The sauce is edible crack and despite the name…
Al Jazeera just published an astonishing report on the after-effects of the BP oil disaster, and it's not pretty. There are an alarming number of deformities in sea creatures: mutated shrimp, fish with sores and lesions, eyeless crabs and more. It's unlike anything local fisherman have ever seen.
The lobster taser, which looks to me mostly like a lobster photocopier, is supposedly a more humane way of dispatching the delicious bottomfeeders than the normal "stab in the brain" or "boil alive" methods. Also, tasers.
Marketed in Korea, this USB Fishtank is the perfect thing for a desk jockey that's too lazy to actually turn and take care of its fish. See, the USB connection hooks up to a software suite with a virtual fishtank, and whatever you do on the software fishtank—make bubbles, change the water temperature, or monitor the…