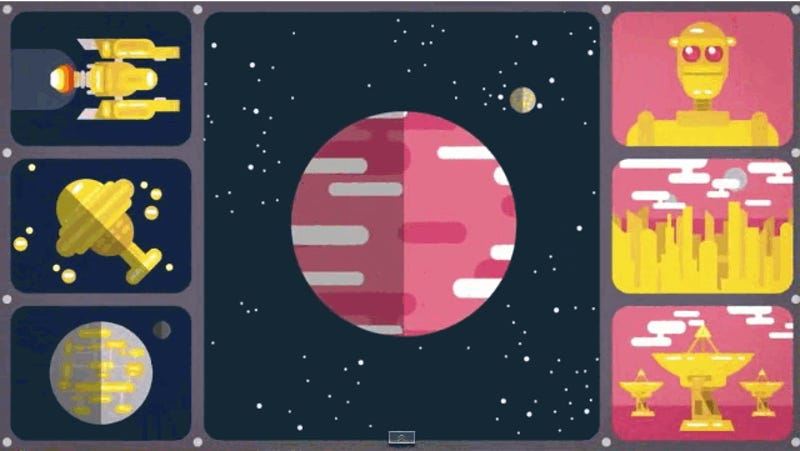 The Great Silence is a vexing problem we all love to speculate and argue about, but it's not the most intuitive concept. This wonderful animated video by Kurz Gesagt explains the problem that is the Fermi Paradox and why our apparent isolation in the galaxy is so damned weird.
This coming weekend at the annual meeting of the American Association for the Advancement of Science, experts will be discussing the potential benefits and risks of a SETI scheme in which messages about Earth — including the entire contents of Wikipedia — would be transmitted to hundreds of star systems.
We have yet to discover any signs of aliens, a troubling observation that has led to much speculation. One possible solution to the Great Silence is that nobody's out there. It's a conclusion that sounds impossible to believe, but there may be something to it. Here's why we may be alone in the universe.
Jill Tarter, who inspired the main character in Carl Sagan's Contact, has been searching for extraterrestrial intelligence for close to 40 years. Here, in a brief but compelling video, she explains why she and so many others are driven to look for alien life.
Geoff Marcy has spent the better part of his career peering into the depths of space in the search for exoplanets and brown dwarfs. His pioneering work has resulted in the discovery of over 110 planets outside of our own solar system - including the first system of planets orbiting a distant star. But now, Marcy has…
The tough thing about translation: You need someone who actually speaks both languages. Easy for Spanish to English, not so much for Swahili to Inuktitut. In the Plex by Steven Levy illustrates how Google's machine translations will revolutionize human communication.