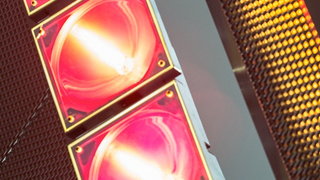 A heater that follows you around might sound like something out of The Jetsons, but it's very much a reality for an MIT research group that wants to revolutionize the way we heat our buildings. They've invented a system called Local Warming, which tracks your location using Wi-Fi and only heats your immediate vicinity.
Navigating a new campus is all part of the nostalgic movie montage that is freshman year of college. The changing leaves! The quaint Gothic architecture! The... drone tour guide? That's the concept behind Skycall, a playful prototype that's designed to help visiting Harvard students find their way around MIT's…
I know where my black MacBook is going after I swap it for one of those new Airs (you owe me, Mum and Dad!), but what happens after? Luckily MIT is sticking GPS trackers on gadgets, following their eventual conclusions.
You can gage how busy New York City is by looking at all the people swarming in the streets, or by smelling the giant piles of trash they've left at the curbs. But there are ways to take stock of the city's populace that are far more revealing. For a new MoMa exhibit this month, MIT's Senseable City Lab chose to…