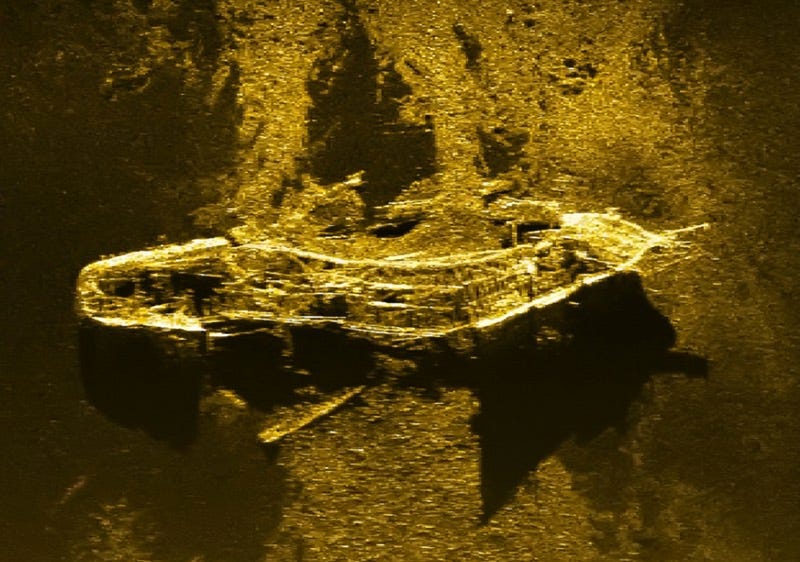 Malaysia Airlines Flight 370 mysteriously disappeared on March 8, 2014—nearly two years ago, if you can believe it. And while Australian researchers still haven't found the plane, they recently discovered a shipwreck dating back to the 19th century.
Back in 2010, divers off the coast of Finland stumbled upon some astonishingly old booze: champagne and beer preserved underwater in a 170-year-old shipwreck. Naturally, they had a taste. But now scientists are back with a rigorous chemical analysis of the beers.
After 500 years, archaeologists believe that they have found the wreck of the Santa Maria— Christopher Columbus' flagship—at the bottom of the sea off the north coast of Haiti. The leader of the expedition, Barry Clifford, told The Independent that all the evidence "strong suggests that this wreck is Columbus' famous…
Naval history is full of fatal accidents and wartime losses. Even knowing that, it's astonishing to think that, according to a United Nations report, there are more than 3 million shipwrecks on the ocean floor. Of course, most of them will languish, unexplored and invisible forever, but, fortunately for us, many of…
The Titanic sank on April 15th, 1912, and we've been asking questions ever since. Although we now know more or less why she went down, @RealTimeTitanic seeks to show us how it happened from the standpoint of its crew.
You've seen the sonar image of the Titanic's remains. Now, the video: here's an eerie peek inside the debris of the most famous ship in history, shot by Expedition Titanic's new underwater remotely operated vehicle. Watch the chilling footage inside.