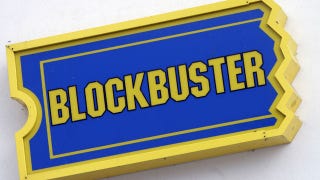 It sounds like ABC's mulling a Fox-style move on Hulu, limiting fast access to shows to cable subscribers: "I don't think we'll make long-term [Hulu] deals for the content," said Disney CEO Robert Iger. We'll wait and see. [Seeking Alpha]
I thought these guys were monster food when I first saw this picture. Lucky for them, it's just a robot. Head over to The Atlantic's In Focus to check out other remarkable photos of robots and their caretakers. [The Atlantic]
Our friends over at Splitsider have compiled a comprehensive guide to where on the internet you can (legally) watch every last comedy on this fall's teevee schedule—as well as some regrettably bygone favorites.
Fox Mobile Group today announced Bitbop, a wireless subscription service that brings "premium" video content to your smartphone. It'll cost $10 per month, and it's the next best thing until a Hulu app gets here. Which, hey, still waiting!
Tonight, Homer's face will be crisper. The visuals sharper. The jokes? Entirely dependent on your sense of humor, but what is indisputable is that, for the first time, the show will be presented in HD.
Microsoft has just inked a deal with Peter Safran, the producer of amazing cinema masterpieces like Jiminy Glick in Lalawood, Meet the Spartans, and the all-time-classic RocketMan, to produce "original" shows for distribution via Xbox 360's Live service. Like his movies, the 10-minute-max shows will "initially" be…
As the First Annual Intranational Kotaku Swag-Off Champion, collecting $100s of free products in just half an hour, I've burdened all sorts of new responsibilities. We're talking ribbon cuttings, parade float waving and the occasional swag champ imposter debunking.